250 Free Polka Dot Background Patterns
Polka dot background patterns have a lot of uses in design, both web and print. In fact, these patterns are usually used for stationary, children's design, package design or fashion design, among other things. Patterns can even be used as overlay on top of your artwork in Photoshop to add some texture.
For websites, patterns are usually used as background such as for social network sites like Twitter. Polka dots are also popular as background  for scrapbooks and even for cloth and textiles. They are also nice for printables, greeting cards, and party invitation cards, among other things.
If wish to collect more patterns you can use free in your projects, then visit also our roundup of stripes background patterns.
I. Polka Dot Background for Illustrator (Swatches or EPS Files)
The first five sets below are Illustrator swatches. All are seamless or tile-able, which means you can use it in any canvass size without worrying about resolution since the design repeats seamlessly.
A more symmetrical set of polka dots for you guys to download and use in your designs for free. These patterns are actually swatches for Adobe Illustrator (not Photoshop).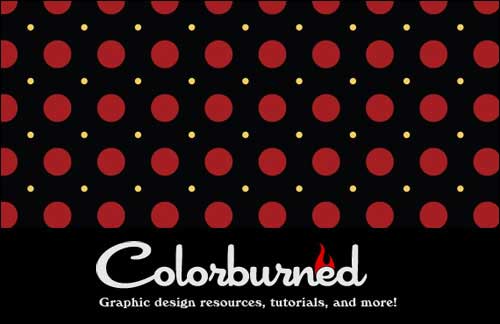 Here is another set of 25 seamless polka dot pattern swatches that you can use in your projects such as invitations for baby showers, birthdays, package design, website design, etc.
24 seamless polka dots patterns to use in all your creative projects in Adobe Illustrator. Have fun! Just open the file or load the patterns to your swatches library.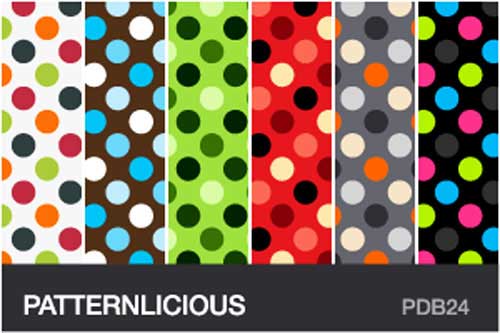 This is a bumper collection of 50 different seamless polka dot Illustrator pattern swatches. To use these swatches, put the .ai file in your Illustrator > Presets > Swatches folder. They are for personal use only.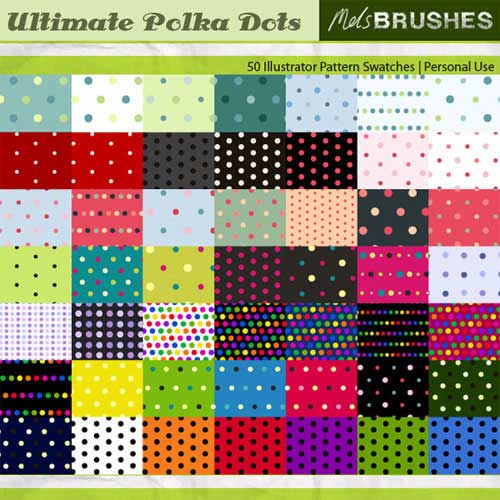 II. Polka Dot Background for Photoshop (JPEG, PNG or PAT Files)
From here on, the patterns that you may download are pixel patterns in the following formats: JPEG, PNG or PAT.
These pink polka dots contain a soft texture. Some dots in the patterns are placed in line, some are rather unsorted. The previews show them all with a pattern size of 100 percent.
It is always good to have black (the first are dark grey) dots in different sizes on a white background. Simply select the background and invert the selection if you want to use them as overlays.
A combo pack of 8 free tileable colorful exotic polka dot patterns in Photoshop patterns (.pat) and a corresponding set of seamless images in jpg format (.jpg).
Here is another combo pack of tileable grungy polka dot in both Photoshop patterns (.pat) and a corresponding seamless grungy texture pack (.jpg) formats. The resolution for both textures and patterns is 740px * 740px.
Yet another  pack of seamlessly tileable patterns from Web Treats. This time, the pack consists colorful grunge polka dot patterns in .jpg format as well as a corresponding Photoshop pattern (.pat) set.
A set of 6 polka dot patterns in candy-like colors.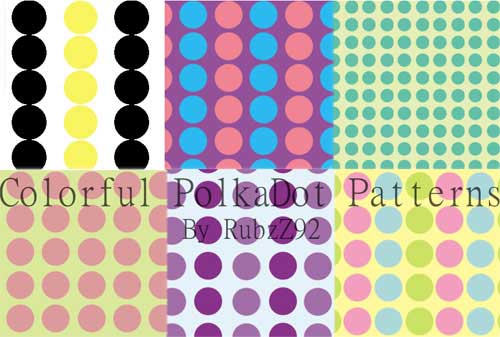 A set of 18 seamless patterns and backgrounds featuring polka dots and stripes in pink and navy combination. The polka dots come in various sizes and arrangements and so do the stripes patterns. These are great to use as background for your printables and even for web projects such as website background or web banners.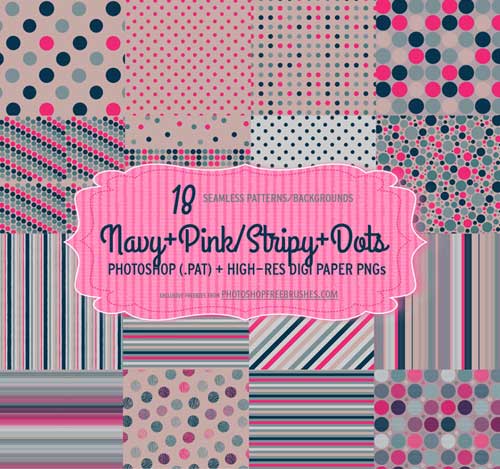 A set of 18 dotted patterns in pastel, blue, pink, purple, brown, color combinations. These are great as background for your projects such as for party invitation cards, baptism card, baby shower cards, or even as wrapper for your party supplies.
III. Polka Dot Background: Single Pattern Files
Below are single polka dot patterns (not is packs or sets) that you can also download for free. The best thing about this individual pattern is that they are  easy to download, especially if there is one particular pattern that you want to get. Unlike when patterns come in packs, you have to download everything, extract the content of the folder and finally get the individual texture that you need. Like the sets above, all of the patterns below are free to download and use in your designs. Simply click on the preview image to get to the site where you can download each of them.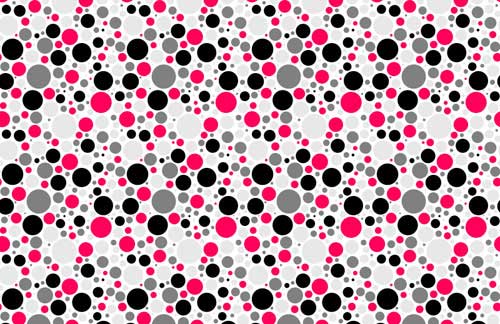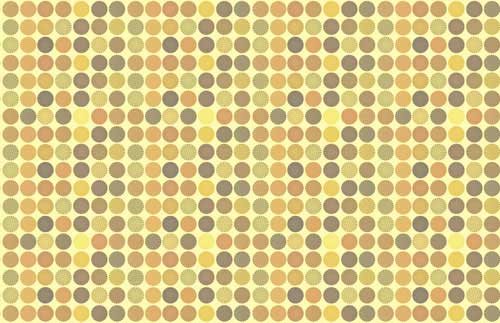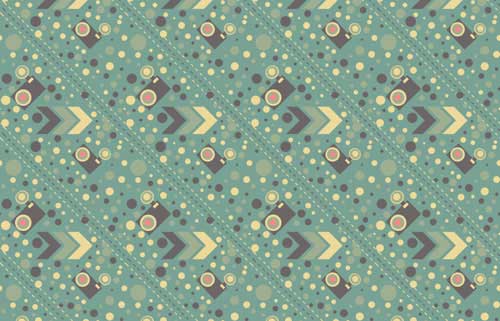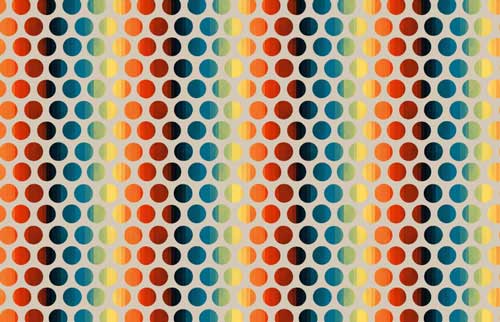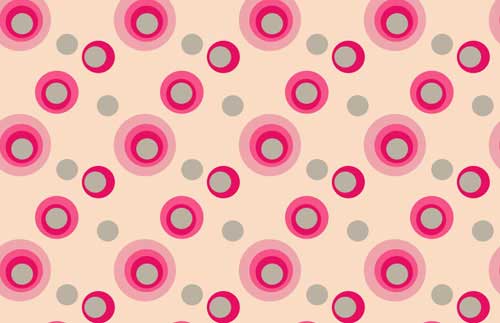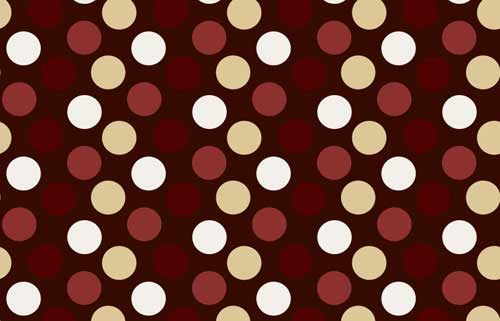 Related Free Design Resources