17 Sets of Useful Royalty-Free Vectors to Download
The royalty free vectors that you can download has been tremendously growing as more and more artists and studios decide to  give away vectors as a way to gain exposure and showcase their talent and skills. This is good news for many graphic and web designers who need some fresh design elements for their design projects from time to time. As a general practice, professional graphic designers usually use vector graphics to build artworks such as corporate logos, banners, print materials, etc.
By using vector graphics in building their own projects, designers can practically save time because they do not need to start from scratch. Unlike bitmaps or raster images created by dots, vectors use mathematical formulas to store shapes and lines, allowing the designer to re-size images without losing quality for anything like illustrations, web designs or logos.
So, if you are a designer who is just starting out, why not take advantage of the number of  royalty free vectors available for download online? Below, we gathered 17 fresh sets of royalty free vectors that you can use to create a stunning portfolio. The files that you can download are in EPS, Ai and SVG.
---
ROYALTY-FREE VECTORS TO DOWNLOAD
A Slick Collection Of Free iPod Vector Icons by Creative Nerds
An awesome collection of some very slick iPod vector icons available to download for free within a range of various iPod colors. The file included is an EPS file therefore it can be opened in a range of various vector programs. This vector files are licensed under the creative commons license. Which means, this icon pack can be used for personal and/or commercial purposes.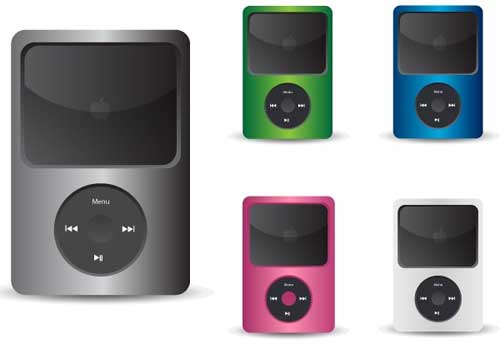 [ DOWNLOAD ]
Random Vector Graphics by Jugtown via Vecteezy
These are random images of guns, skulls, tools, car parts, food, tapes, ephemera and a lot more. These are leftover vector images from various other projects of the author. Licenses under Attribution-NonCommercial-ShareAlike (Creative Commons).
[ DOWNLOAD ]
Vector Glamour Girls by Dezignus
Another set of royalty free vectors composed of  35 illustrations of fashion girls in different poses. Easy to use, resize, recolor.
These are free to use in any way you want, personal or commercial.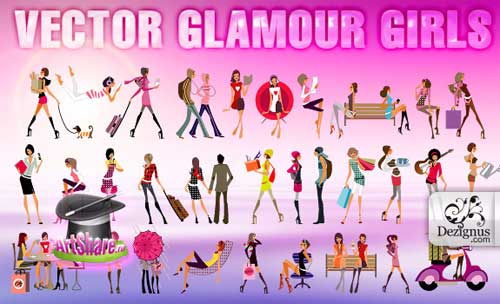 [ DOWNLOAD ]
Free Citrus Vectors by Vector Jungle
This set of royalty vectors called Citrus includes lemons, oranges and limes. Check out the little splashy slices… pretty cool! Files are available in PDF and EPS formats.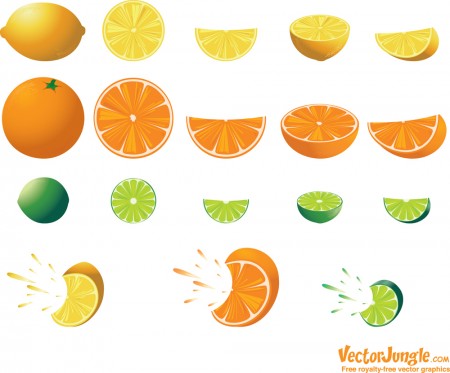 [ DOWNLOAD ]
Communication Vectors from  Free vector Stock.com
A set of very detailed illustration of communication objects  such as phone, server, antenna, etc. that you can use for your designs.
[ DOWNLOAD ]
T-shirt Urban Design by Artamp
A set of high-quality vector art works composed of football-related items that you can use for a t-shirt design or for sports-themed websites and other design projects.
[ DOWNLOAD ]
Peacock Vanity from Little Lion Studio
"Peacock Vanity" is one of several hundreds seamless patterns designed by the author and features a fantasy retro garden adorned by a majestic peacock.
[ DOWNLOAD ]
Free Vector Floral Ornaments by Snap2Objects
A series of free vector floral ornaments from a poetry book from 1886. Includes 14 various designs.
[ DOWNLOAD ]
Converse Vector by Vectory Island
An illustration of a Converse Sneakers that can be downloaded in vector EPS format.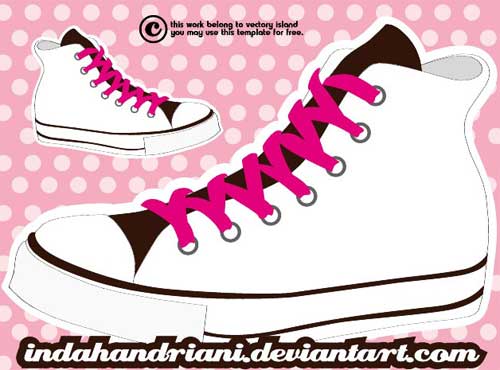 [ DOWNLOAD ]
Labels No. 1 from Vectorvaco
A set of sale tags and labels in glossy light blue and pink that you can use for free. Available in Adobe Illustrator and EPS formats.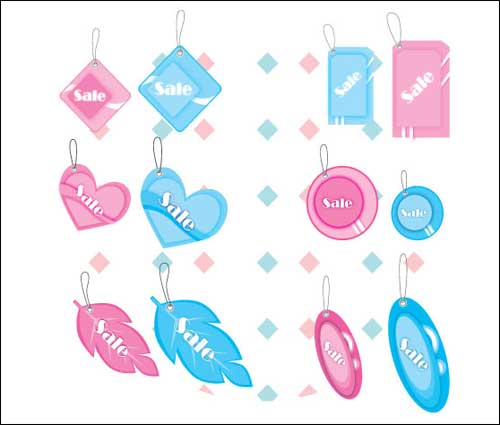 [ DOWNLOAD ]
Card Vector #2 by Vectorvaco
This vector art set includes 6 business card designs in Adobe Illustrator and EPS formats.
[ DOWNLOAD ]
Floral Hearts Flyer Design Vector by Dragon Artz
Floral hearts flyer design in four different color designs. Useful as template for your announcements, invitations or as banner for your website, blog or even scrapbook.
[ DOWNLOAD ]
DNA Strains Vector by Dragon Artz
DNA strains in different designs and colors. Useful as clipart for arcticles concerning dna, medicine or medical themes. Included in the archive is 1 transparent hi-resolution png, ready to use, just cut and paste.
[ DOWNLOAD ]
50+ Vector Bags for Shopping by Garcya
Here is a collection of vector illustration of different bag designs. These may be useful if  you have a shopping website to do, or anything related to a shopping project. This free vector art pack from WDB includes 50+ bags in vector format, all in AI.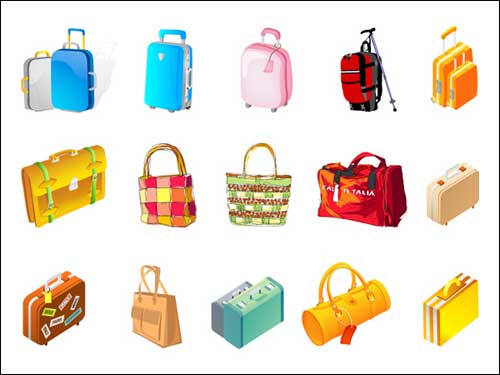 [ DOWNLOAD ]
Go Media Vector Pack
This is a free sample of some of the stuff you can get in the Go Media vector packs. Use this free sample as much as you want!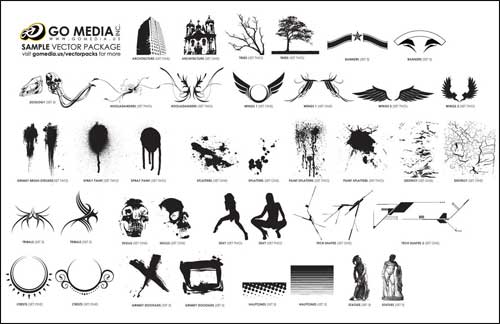 [ DOWNLOAD ]
Suma's Factory2 by Mr. Suma
A set of various design elements that you can use free for personal projects. The file is available in 2 formats, EPS and Adobe Illustrator.
[ DOWNLOAD ]
Related Free Design Resources