25 Skinny Thin Fonts Great for Minimalist Designs
Using skinny thin fonts can provide contrast to your design. It also gives your design a sleek and clean minimalist look. Good graphic design can be achieved through the use of contrasting elements: big and small, light and dark, serif and and sans serif, thick and thin. Since the choice of fonts or type is a major consideration when designing, it is always handy to have a collection of fonts that you can use anytime. We have posted a number of free high-quality free fonts in various look and forms. Just go to the Free Fonts section to download them.
In this roundup, we put together a total of 25 sleek and elegant skinny thin fonts that you can use to achieve minimalism in your designs.  Thin fonts also look best when combined with thick fonts such as slab or black fonts. They are also perfect for logos and headers and even as body text, as long as there's enough contrast. If you are like me who are always looking for fonts, it would be helpful for you to bookmark this page so you can go back to it  next time you need to find a light or thin fonts.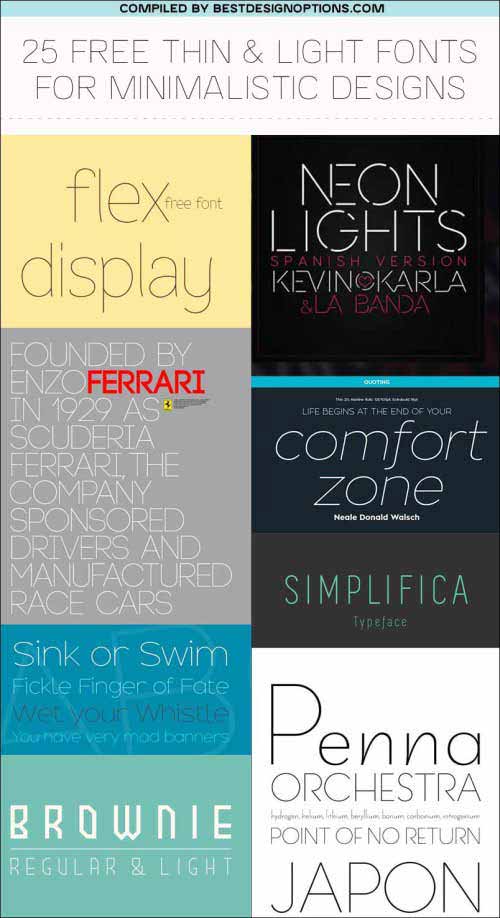 ---
25 SETS of THIN FONTS TO DOWNLOAD FREE
All of these thin fonts are free to download and use for personal purposes, although some allow commercial usage. If you intend to use it for your commercial projects, make sure to check the terms of use before using them. Most offer commercial/extended license for a minimal cost. Enjoy these free fonts.
Code Light Free Font
Code free font is applicable for any type of graphic design – web, print, motion graphics etc and perfect for t-shirts and other items like posters, logos.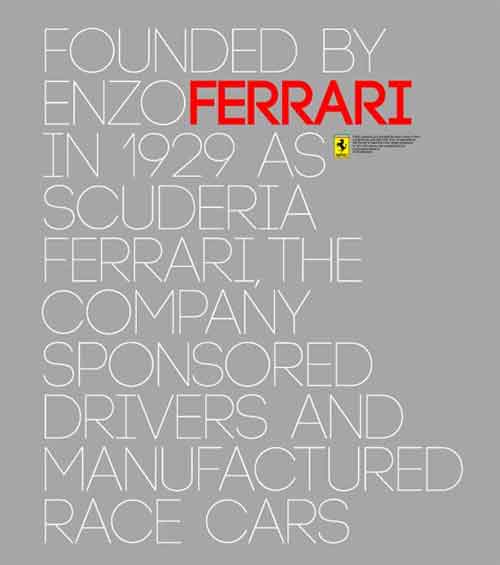 [ DOWNLOAD ]
Glober Thin Free Font
Inspired by the classic grotesque typefaces – Glober has his own unique style in expressed perfect softened geometric forms. The font family is most suitable for headlines of all sizes, as well as for text blocks that come in both maximum and minimum variations.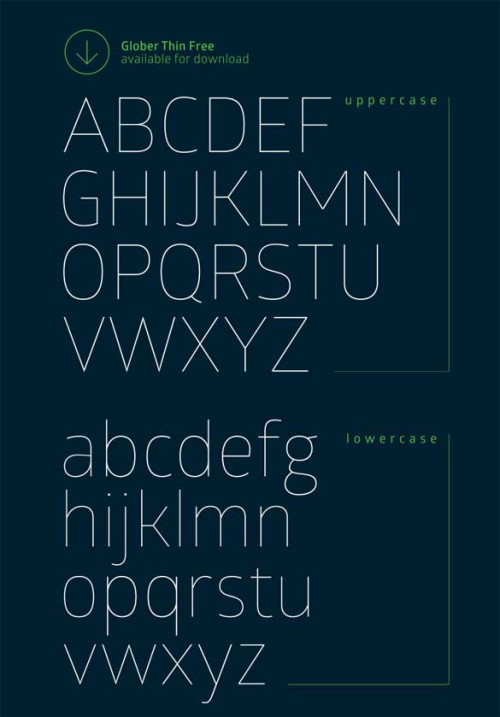 [ DOWNLOAD ]
Octopus Rounded Light 100
The thin fonts that you may download include four variations with four weights each, 16 fonts in total.

[ DOWNLOAD ]
Aileron Ultra Light
However, you may download also the font in other weights: Thin, Light, Regular, SemiBold, Bold, Heavy, and Black.
[ DOWNLOAD ]
Penna Free Font
A thin sans serif typeface you can download and use for free for both personal and commercial projects.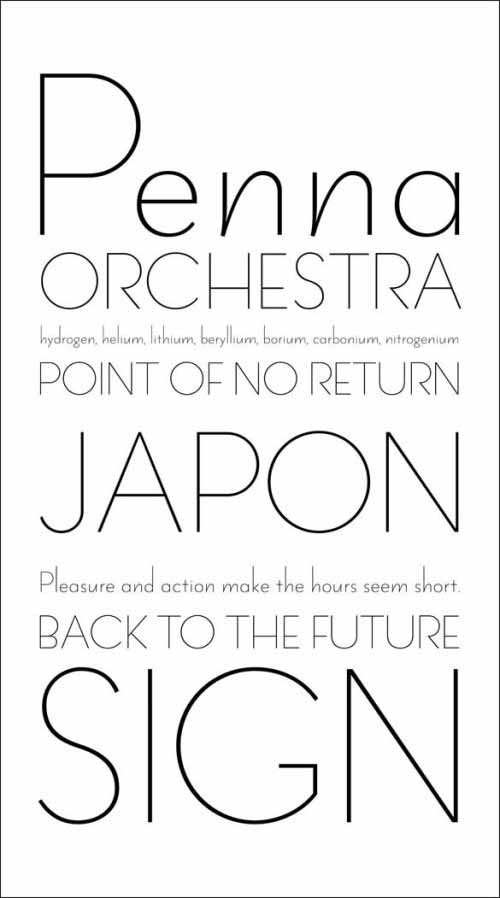 [ DOWNLOAD ]
Zona Thin
This font draws inspiration from 1920s geometric-style typefaces by having clean and highly legible forms constructing the type. The heavier weights feature a slight variance in the stroke widths, resulting in a grotesque-looking  and distinctive personality. Only two weights are available in the free version: thin and bold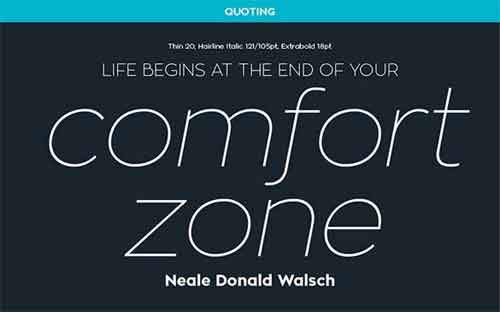 [ DOWNLOAD ]
Hero Light – Free Font
This font is suitable for any type of graphic design – web, print, motion graphics etc and perfect for t-shirts and other items like posters, logos.
[ DOWNLOAD ]
Valencia Light
Valencia is condensed typeface that includes 5 weights, ranging from Hairline to Black, with matching obliques for each weight. This font is great for large headlines and prints seamlessly for any collateral or stationery. Valencia's uniqueness stems from it's low horizontal crossbars and its full-circle curves.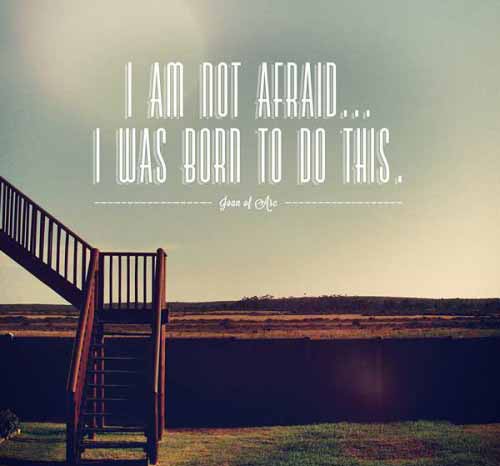 [ DOWNLOAD ]
Capsuula
A rounded thin sans serif font you can download and use for free.
[ DOWNLOAD ]
Quicksand
A free sans serif typeface.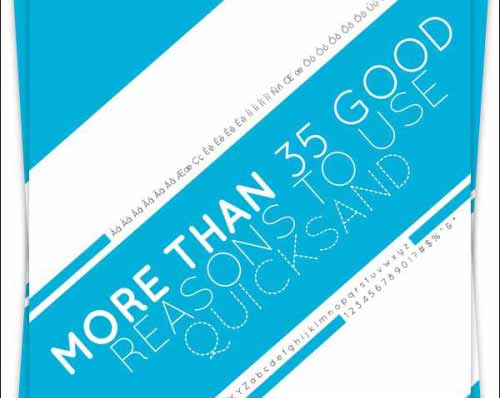 [ DOWNLOAD ]
Brownie Thin Font
A clean display typeface with a tech feel. Free download includes the regular and light weights.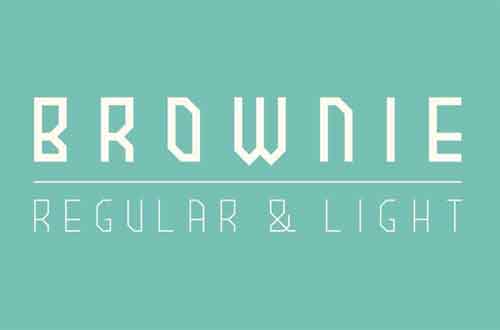 [ DOWNLOAD ]
Slim Joe
A free modern typeface featuring a slim and black version. Both weights are free to download.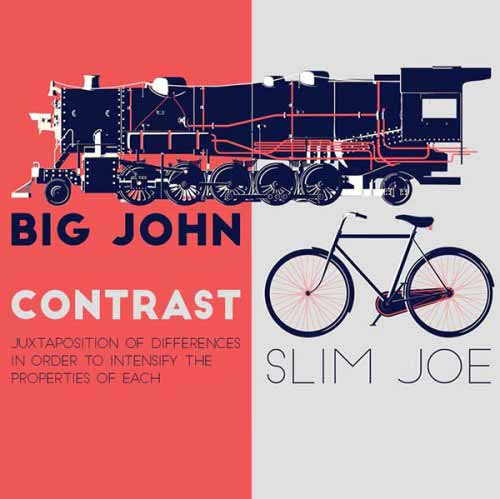 [ DOWNLOAD ]
Simplifica Typeface
A slightly condensed sans-serif typeface featured by an uniform and thin line width. Its high positioned caps-height and ascender favors legibility. A fine, simple and clear font.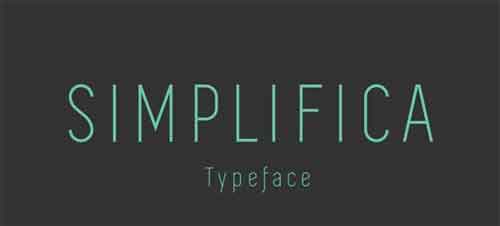 [ DOWNLOAD ]
Flex Display Thin Font
Developed by Álvaro Thomáz, this is a free geometric thin display font that can be used in branding, candy recipes, web fonts, among other things.
[ DOWNLOAD ]
Kirvy Font Family
A simple rounded sans serif font family (Thin, Light, Regular & Bold). These thin fonts are available for free download for personal or commercial use.
[ DOWNLOAD ]
Hapna Mono Light
Hapna is a geometric slab serif designed as an alternative to other slab style fonts available on the market. The typeface was originally released in January 2013 as a free monospaced single weight slab serif called Hapna Mono. Only the light weight of this font is available for free download.
[ DOWNLOAD ]
Optical Fiber Font
A thin and modern light weight fonts free to use in your projects.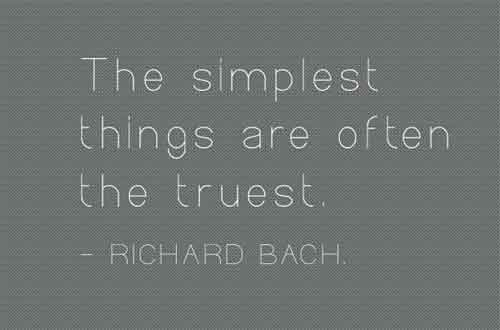 [ DOWNLOAD ]
Raleway Thin Fonts
An elegant sans-serif typeface family. Initially released as a single thin weight, it was expanded into a 9 weight family in 2012 . It is a display face and the download features both old style and lining numerals, standard and discretionary ligatures, a pretty complete set of diacritics, as well as a stylistic alternate inspired by more geometric sans-serif typefaces than its neo-grotesque inspired default character set.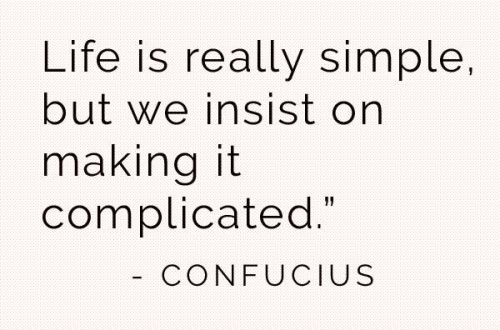 [ DOWNLOAD ]
St Marie Thin Fonts
A high quality lightweight serif font for free download.
[ DOWNLOAD ]
Znikomit Thin Fonts
A free ultra light rounded serif font.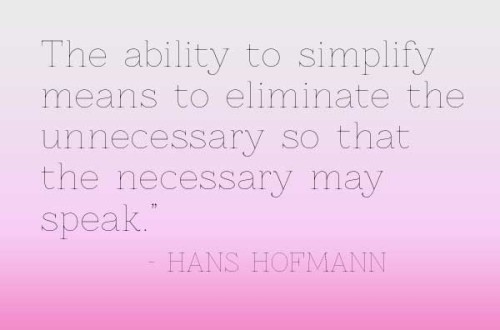 [ DOWNLOAD ]
Existence Light
A clean and contemporary sans serif available for free in ultra light weight.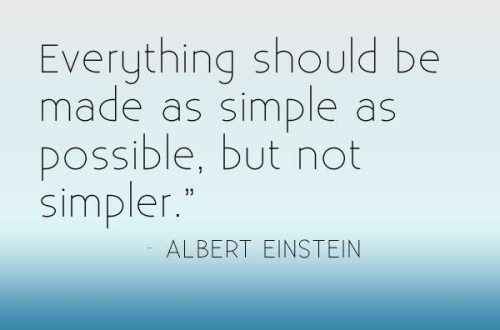 [ DOWNLOAD ]
Adequate Font
Adequate is a basic geometric sans serif typeface comprising 6 weights plus a free italic with each. The family has modern, workaday letter forms with a tall x-height for clarity and legibility. Adequate does the job; it doesn't claim to be beautiful and lacks the fashionable mannerisms of many contemporary faces, but there is something timeless, perhaps elegant, about its mathematical simplicity.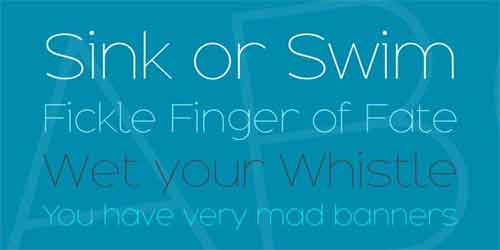 [ DOWNLOAD ]
Josefin Sans Thin Fonts
The x-height is half way from baseline to caps height, unlike any other modern typeface.
[ DOWNLOAD ]
Roboto Slab Thin Fonts
Roboto has a dual nature. It has a mechanical skeleton and the forms are largely geometric. At the same time, the font features friendly and open curves. While some grotesks distort their letterforms to force a rigid rhythm, Roboto doesn't compromise, allowing letters to be settle in to their natural width. This makes for a more natural reading rhythm more commonly found in humanist and serif types.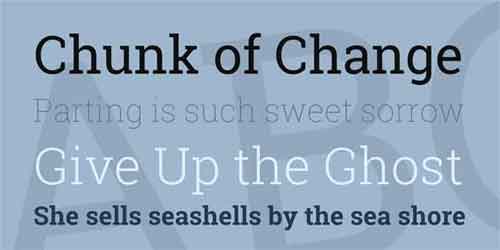 [ DOWNLOAD ]
Neon Lights Font
A modern techno font you can use to create party posters and flyers.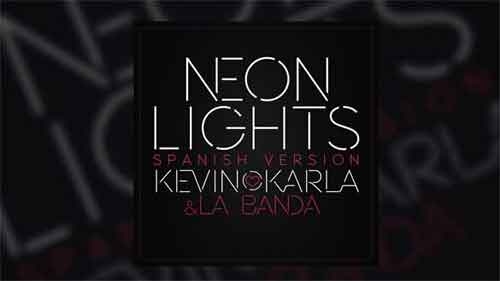 [ DOWNLOAD ]