15 Amazing Tri-fold Brochure Designs
A tri-fold brochure is a great way to promote your business and is a must for your marketing campaign. Especially, if you are starting up a business, having a well-designed tri-fold brochure that says about what you do or what you sell is very important. However, most of the time, if you are just starting a business, budget is also tight and it becomes difficult for you to have a brochure printed in a printing press. Good news is, you can actually make and print your own brochure.
First, you need to choose the software or program that you would like to use in making your trifold brochure. If you know how to use InDesign, Photoshop or Illustrator, then these are the best programs to use in designing your brochure. However, if you are not that computer savvy or you do not have the Adobe programs I mentioned, then you can always use a program like Microsoft Word or PowerPoint to create your brochure and print it in your color printer at home or in the office. But remember, you can not  design a brochure that you intend to print using color separation process in a printing press using program like Microsoft Word or other related Open Office programs. These should be done professionally using a graphic program like Indesign, Photoshop, Illustrator, CorelDraw or Acrobat.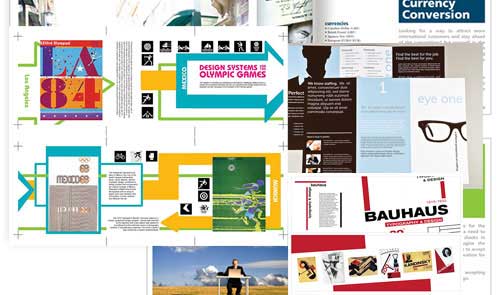 If you are designing a tri-fold brochure that you intend to send to a printing house, a guide on creating a layout or template for this kind of brochure can be found here. On the other hand, if you plan to create your brochure in Microsoft Word, Computer Companion has a very detailed step by step tutorial on how to design a tri-fold brochure using this program.
---
TRI-FOLD BROCHURE DESIGNS FOR INSPIRATION
Below are some tastefully designed tri-fold brochure layouts that you could draw inspiration from when designing your own. To view these designs from source, just click on the preview images, which are linked to the original source or author's page.
01 – Azlan Energy Solutions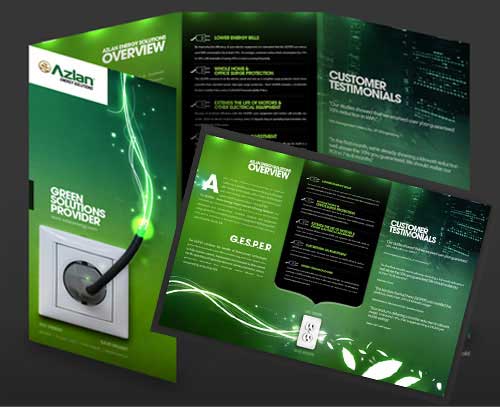 [ SOURCE ]
02 – Hitaga Camp Tri-Fold Brochure
[ SOURCE ]
03 – Brandex Tri-fold Brochure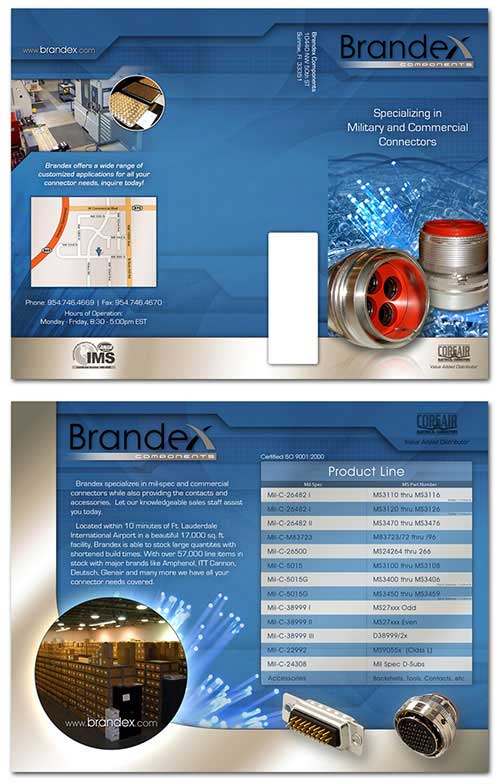 [ SOURCE ]
04 -501st Legion Tri-Fold Brochure Concept
[ SOURCE ]
05- 2009 Tri-fold Brochure for the Vera Project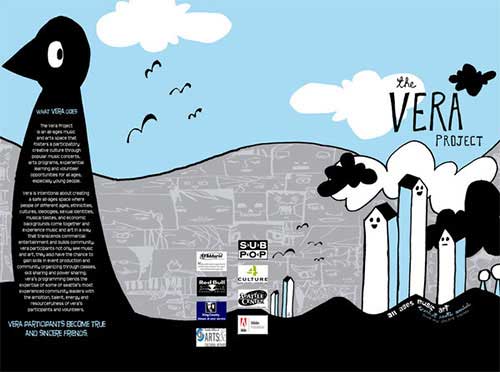 06- Advertising Brochure
[ SOURCE ]
07 – Bauhaus Brochure layout
[ SOURCE ]
08- Olympics Brochure
[ SOURCE ]
09 – Verdant Studio
10 – Employment Agency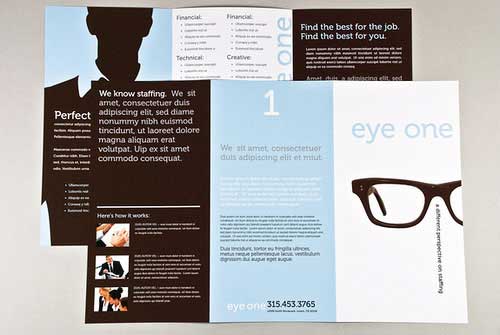 [ SOURCE ]
11 – Creative Art Studio Tri-fold Brochure
[ SOURCE ]
12 – Blue Fox Jeans Brochure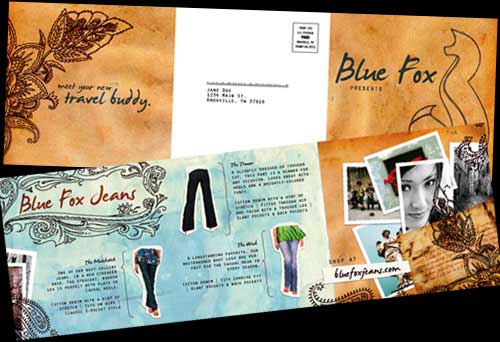 [ SOURCE ]
13 – Pocket Folder Brochure
[ SOURCE ]
14 – Ciara-Serumgard-Tri-fold-Brochure
[ SOURCE ]
15 – Miscellaneous Brochures
[ SOURCE ]
Related Free Design Resources