500+ Watercolor Design Elements to Download Free
Watercolor design remains the most popular trend to date. You can see watercolor style design in almost every medium and any occasion. You can see watercolor style in branding campaigns as well as in wedding and birthday invitations. They are also popular elements for brochure and flyers designs, among others. Thus, in this post, we decided to put together over 500 watercolor design elements that you can download and use in your projects for free.
The watercolor design elements come in various themes packaged as design kits. Below you can find design elements for creating wedding-themed graphics such as flowers and wreaths. There are also design kits with ethnic of boho themes, Spring, Summer, as well as Autumn themed designs.
Most of the free watercolor backgrounds that you will find below are for personal use only. However, there are also entries that carry public domain license, which allows you to use them even for commercial purposes. Make sure to check the individual terms of use of every lined paper texture before downloading. The textures also come in high-resolution JPEG or PNG formats.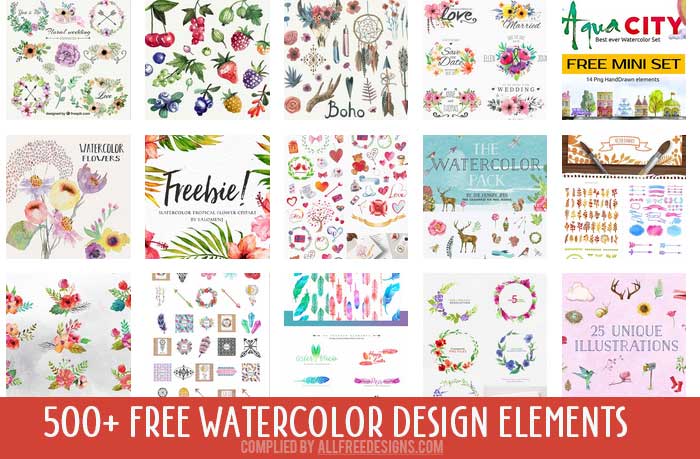 Last time, we also rounded up some high quality free watercolor backgrounds that you can use along with the watercolor design elements you can get from this post.
How to Use these Free Watercolor Design Elements
as elements for logo designs
create background for website or web banners
make journal and scrapbook cards and notes
add textures to your clip arts and texts
for Instagram and social media posts
designing your favorite quotes and sayings
Quality Free Watercolor Design Elements to Download
To make it easy for you to sort these free resources, we decided to group them into two. The first set includes image packs containing multiple images. The second set consists high-resolution single images that you can directly download and use instantly in your layout. I hope you will find these textures useful in your work. Enjoy!
To download the set that you want, simply click on the link below each preview image and it will take you to the source page where you can download them.  More information on the terms of use may be found at the source sites as well.
100 Free watercolor floral elements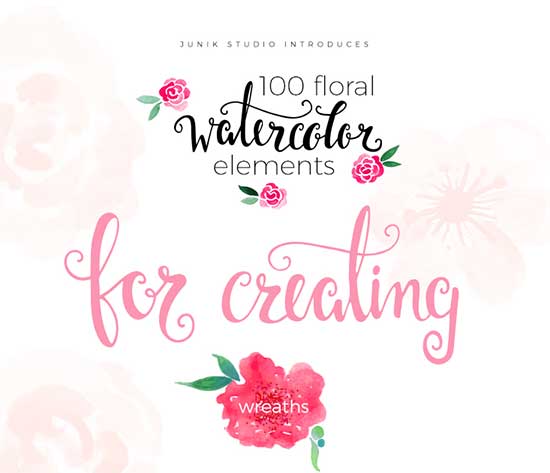 The Watercolor Set
There are 25 free watercolor illustrations in PNG and SVG format in this set of free graphics.
Free watercolor flower wreaths graphic pack
60 Free watercolor feather elements and patterns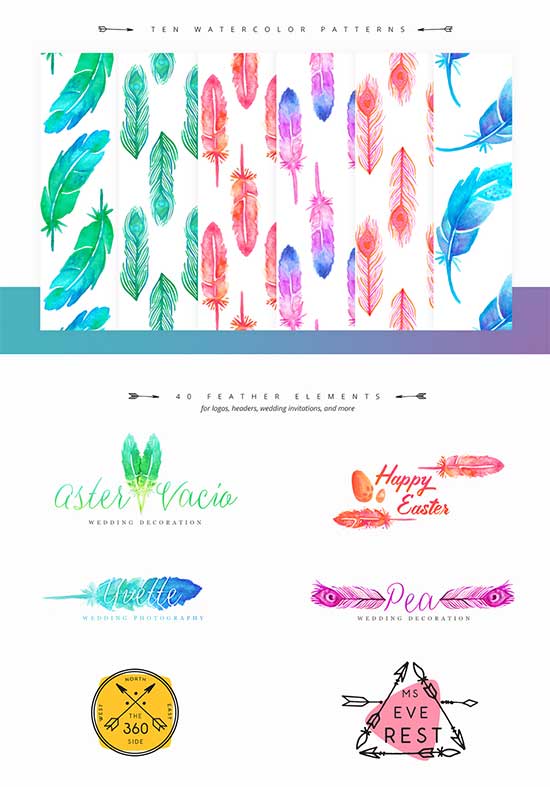 Free watercolor bohemian elements and illustrations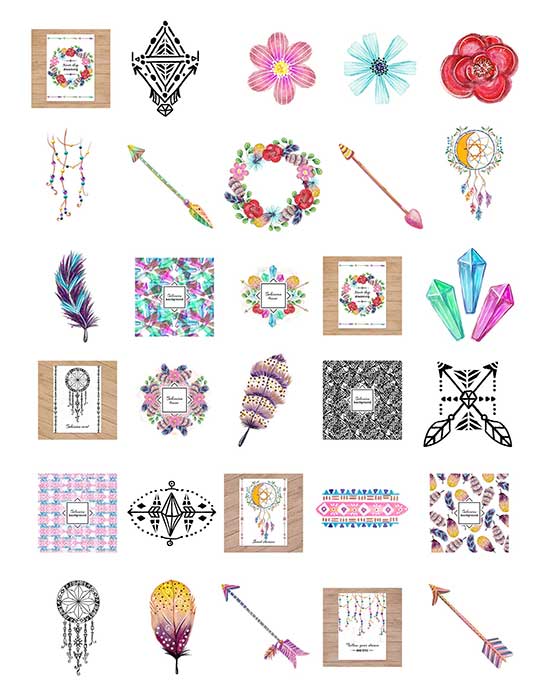 9 Free watercolor flower vectors for designers
Free watercolor wreath
Hand Sketched Watercolor Vector Elements
Free watercolor vector elements you'll love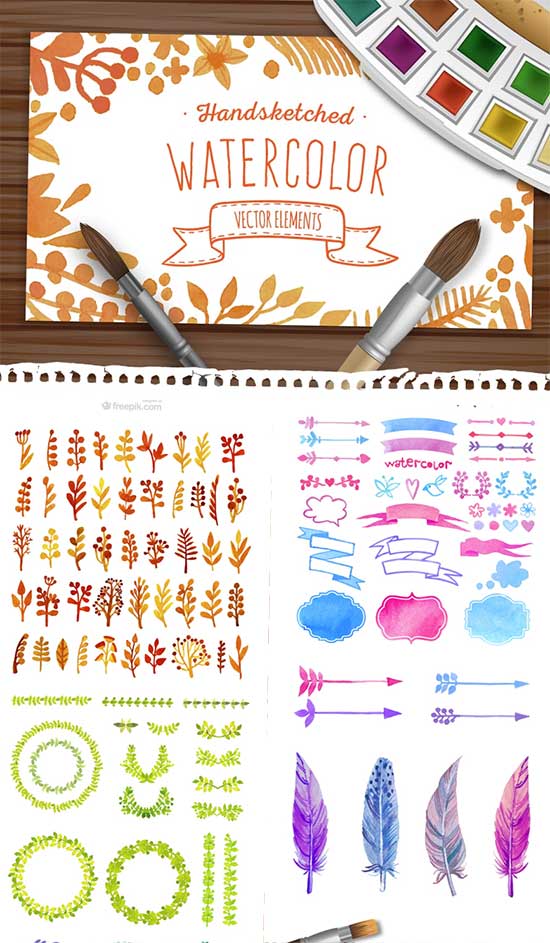 The watercolor pack free
In this pack, you will get 17 beautiful high-resolution animals and creatures in PNG and PSD formats.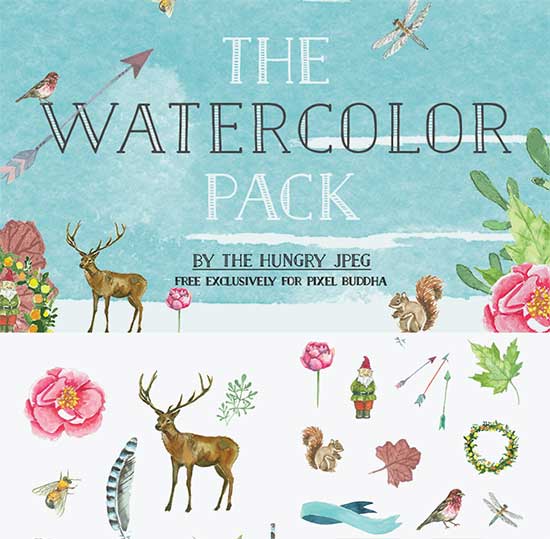 Valentine's watercolor pack
Here are 41 high-resolution watercolor elements in print-ready PNG format (300 DPI) with a transparent background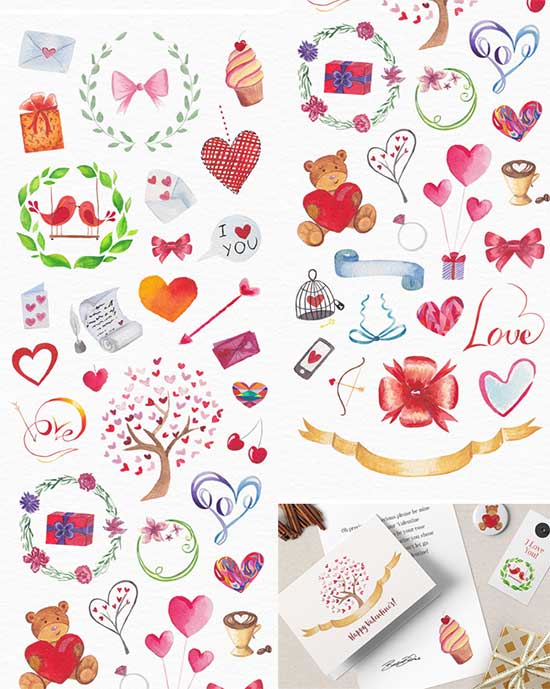 Freebie-watercolor tropical flower
Hibiscus and palm leaves featuring watercolor textures are just some of the graphic elements you will find in thsi file. You may also use this to create post cards or party invitation cards for Summer events, birthdays, weddings, etc.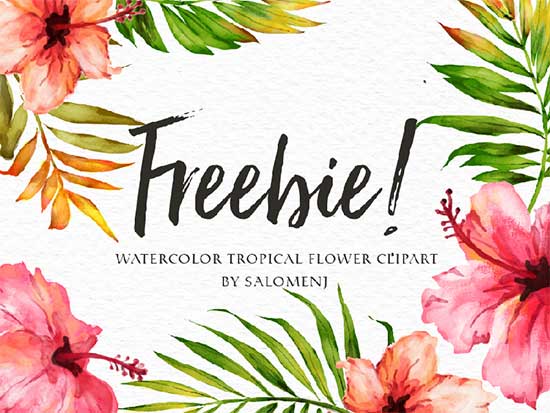 11 Free watercolor flower elements
There are pastel colored hand drawn flowers in this set perfect for crafty designs.
Free gold and watercolor design kit
There are more than 60+ design elements featuring watercolor and gold textures in this freebie pack.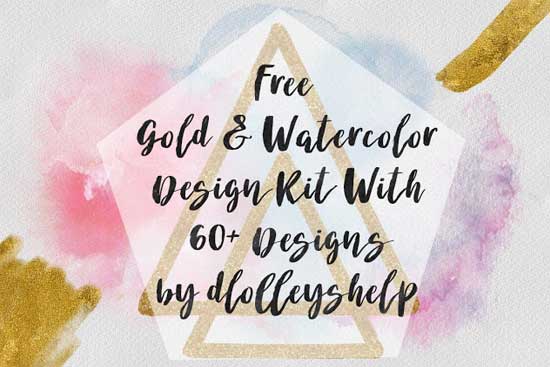 Free watercolor Aqua City set
This graphic design pack includes elements for creating cityscapes and urban backgrounds in watercolor style.
Set of watercolor flowery designs for wedding
A ready-made floral logo for weddings, engagements, save-the-date cards and other romantic projects.
Watercolor ethnic and boho element pack
Go boho chic with these watercolor elements featuring feathers, flowers and leaves, arrows and other elements.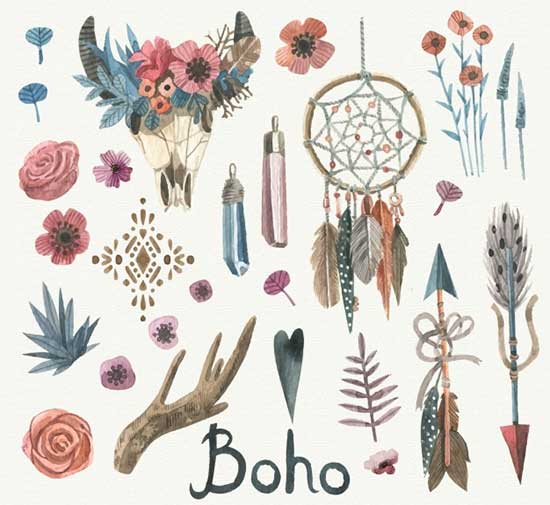 Assortment of watercolor pieces of fruit
There are various fruits such as cherries, strawberries, blueberries, in watercolor style. These are greate for food labels and packaging.
Floral wedding ornaments in watercolor style
Here is another set of watercolor flower elements, this time, featuring floral wreaths.