Coffee Quotes: 10 Free Printable Cards
Our post for today is about a set of free printable cards sporting beautiful coffee quotes. If you are a coffee lover, then these cards are for you. You can print them and send as post cards to your friends and loved ones. Or, you can save the JPEG files and share them on your social media pages such as Instagram, Pinterest, and Facebook.
Meanwhile, if you are into scrapbooking and journaling, then these cards with coffee quotes will also look great as cover or to decorate your daily entries. The set includes 10 beautiful designs in coffee colors of brown, mocha, dark chocolate. The cards also feature burlap texture backgrounds in dark brown color. In case you do not know what burlap is, it is actually the texture of sack used for coffee beans.
You may also stick these cards with coffee quotes on dashboards with pretty washi tapes or insert them into card holders.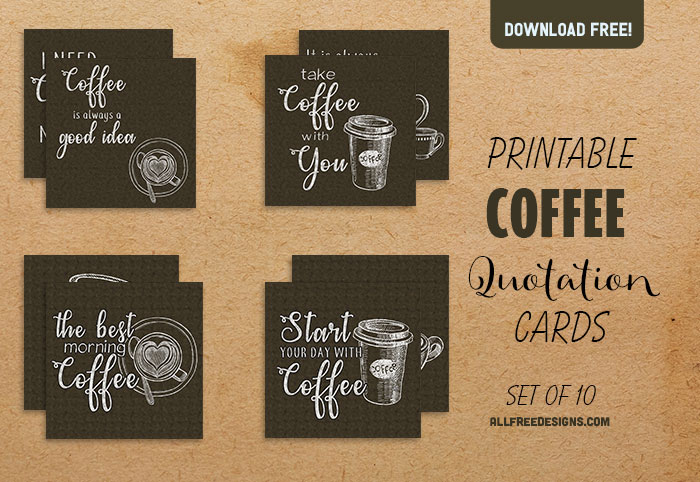 About Our Free Printable Summer Cards
Our free coffee quotes printable cards come as individual JPEG format. To print them, you may have to lay them out on your favorite image editing program or Office program with four designs in a page to save on paper. These cards make use of coffee lettering brushes which you may also download for free if you wish to. The brushes are high-resolution, which you can stamp on your canvas to create beautiful artwork. Below is a preview of all the 10 coffee quotes printable cards.

What's in the download pack:
10 4″x4″ (inches), 300 DPI JPEG files
What you can do with these coffee quotes printable cards:
Use them as post cards you that you can send to friends and loved ones
You can use them to decorate your scrapbooks and journals
Print and write inspiring quotes
Use as template for thank you notes
Gift tags for party giveaways
Share on your Instagram and Facebook pages
Use them for personal purposes only.
The size of each card is set at 4 inches by 4 inches at 300 DPI. If you wish to resize them, then you may download the JPEG files in actual sizes and import them to your layout.

NOTE: If you are using Mozilla Firefox, please right click on the button and select the "Save link as" option.
TERMS OF USE:
You may use these coffee quotes cards for personal projects only. Also, we appreciate a link back if you use them. Most importantly, please refrain from making them available for download outside of this site. If you want other people to know about our freebies, please refer them to this post.
IMPORTANT!
The download file is password-protected to prevent hotlinking and discourage people from violating terms of use of our resources. When prompted for a password, just key in "afd".
Below are individual previews of our coffee quotes cards. Please note though that they are not intended to be printed side by side.
01: "I need coffee now"
02: "Coffee is always a good idea."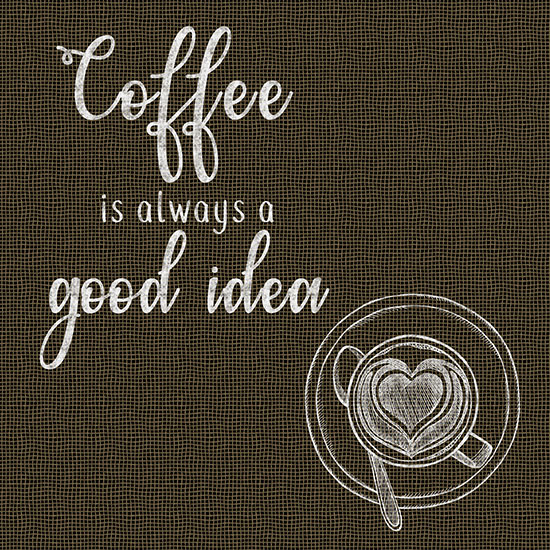 03: "It is always coffee time."
04: "Take coffee with you."
05: "Coffee please."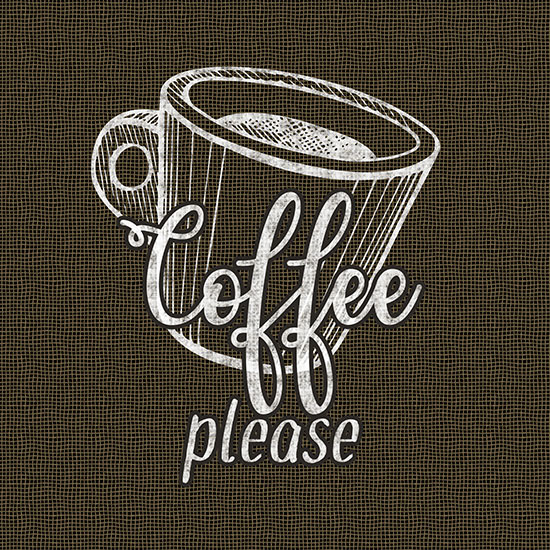 06: "All you need is coffee."
07: "The best morning coffee."
Card #8: "Life begins after coffee."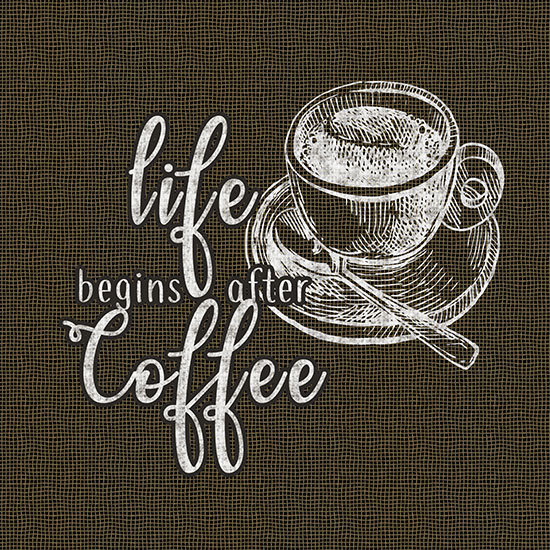 09: "Wake up and smell the coffee."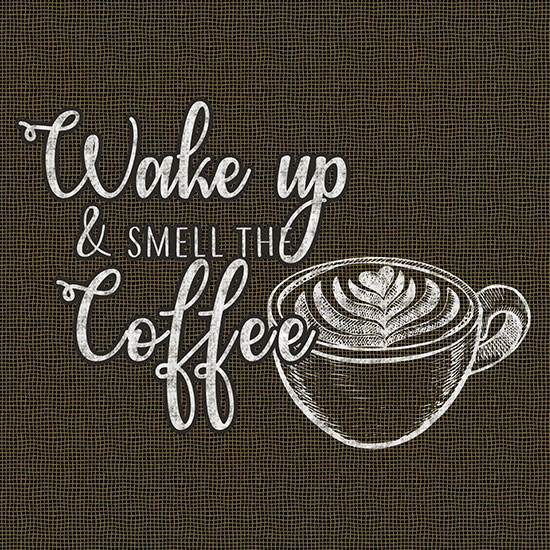 Card #10: "Start your day with coffee."
Related Free Design Resources