15 Flyer Design Templates in PSD, EPS Formats
If you want to advertise something but have limited budget, then having a flyer is the cheapest yet the most effective option you have to get people's attention. However, looking for free flyer design templates online that you can use to create your own is somewhat tricky. A search through search engines will usually point you to websites where you can download templates for certain amount.
In this post therefore, we tried our best to make a deeper search and look for flyer design templates that you can download and use for free.
Actually, you can design your own flyers and have them printed using your home or office printers. A more cost-effective way to distribute your flyers is to save them in image file or PDF and mail them to your prospective clients. Flyers come in different format and sizes. The most common are sized at the following sizes: A4 (roughly letterhead size), A5 (roughly half letterhead size), DL (comp slip size), A6 (postcard size) and CC (credit card size).
If need some inspiration related to this, you may check out our roundup of inspiring brochure layout designs.
---
FREE FLYER DESIGN TEMPLATES TO DOWNLOAD
Below, you will find 15 free flyer design templates that are either in Photoshop PSD format while some are in Adobe Illustrator format. To get the templates, simply click on the link provided below each preview image.
Free Dezine Flyer or Poster Template
First, here is a fully editable and high-resolution flyer template that is professionally designed yet free to download and use. Please note, however, that the image of the dancing/jumping girl in the preview image is not included in the main file.
[ DOWNLOAD ]
Free Valentine's Day Flyer Template
Likewise, this beautiful flyer template is useful for creating a Valentine-themed flyer or poster. The file that you can download is in Photoshop PSD file that is fully editable. Perfect for creating party flyer or poster for Valentine's Day.
[ DOWNLOAD ]
Event Flyer in Photoshop PSD Template
In case you need a template for a poster or flyer with a retro or vintage style, here's a template from Martz90. The template is in 4 inches x 6 inches in CMYK color space and 300 DPI. In other words, this template is print-ready for your convenience. Free for both personal and commercial works.
[ DOWNLOAD ]
Muzikarto Flyer Source
Here, we also included a template in PSD for those who do not want to start from scratch in creating a music flyer. The file includes the editable layers, organized in groups and properly labeled. You can also use the template for practicing your skills in Photoshop.
[ DOWNLOAD ]
Free Party Flier
Another party flyer template in Photoshop PSD file and sized at 2480×3580 pixels or A4 size.
[ DOWNLOAD ]
Prague Party Flyer Design in Photoshop PSD Format
A modern party flyer design you can download and use for free in both personal and commercial works. The layout is sized at 4×6 inches in CMYK color space and 300 DPI resolution.
[ DOWNLOAD ]
White Party Poster/Flyer Design
And yet, another simple and clean looking template you can download and use for free in creating posters or fliers.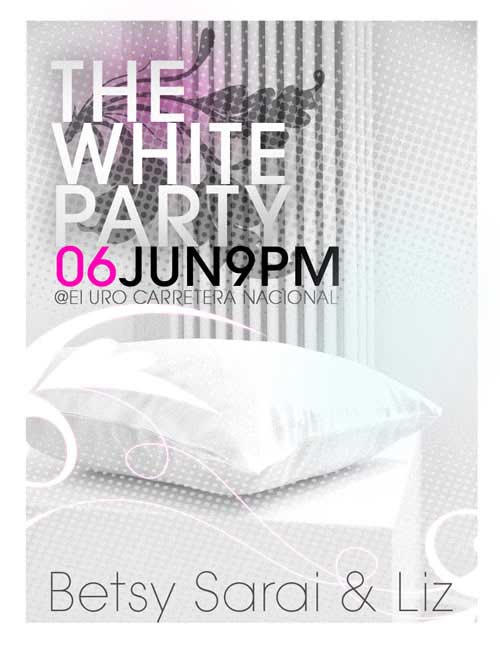 [ DOWNLOAD ]
Music Energies Flyer Design
A white vibrant and unique flyer, poster or invitation for your event. The download pack includes the flyer in 2 sizes: 8.5×11 inches and 4×5.2 inches. The template is also in 300 DPI resolution, CMYK color space and includes bleeds and guidelines. You can easily replace the default image with your own as well as the text and colors.
[ DOWNLOAD ]
Free PSD Flyer Design Template
Here is a free flyer template perfect for invitation design to any party during this time of the year! Fully layered Photoshop file in suitable resolution and color regulation for printing purposes (300dpi, CMYK). This unique design can be also used as a poster, e-flyer template for nightclubs, and a lot more!
[ DOWNLOAD ]
Party Flyer Design Template
This template is in EPS/Illustrator format and may be opened and edited using Illustration version 8 and higher. The design features disco ball with wings, headphones and vinyl discs. Perfect for disco party or club party flyers.
[ DOWNLOAD ]
Love Poster or Flyer Design from Dezignus
A lovely St.Valentine's Day poster or flyer in 300 DPI quality and in standard A4 size for printing. Layers are not merged. So all you need to do is add your logo and text.You can use it for whatever you want.
[ DOWNLOAD ]
Disco Poster or Flyer Design Template
Here is a vector template for creating a Disco-themed flyer or poster. The vector elements can be very handy when you need a quick solution to adding effects to your image. Experiment with blend modes and colors to achieve very nice visual effects. The file that you may download is in Illustrator format.
[ DOWNLOAD ]
Club Poster Template
An awesome free vector club flyer design template in Illustrator format. To use the template, simply open the file in any vector program like Illustrator and change the text with your party information.
[ DOWNLOAD ]
Variety of brochure templates
A set of six flyer design templates in various designs. These are in EPS format so you may edit or resize them without quality loss.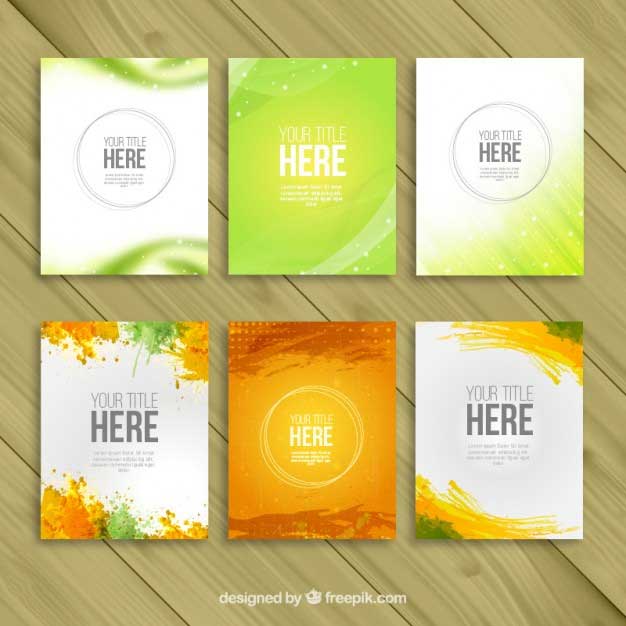 [ DOWNLOAD ]
Party Flyer Design PSD
Last but not least, here is a simple but modern looking flyer design template in Photoshop PSD format that you can use for free.
[ DOWNLOAD ]