8 Free Printable Greeting Cards in Gold Patterns
Here is another set of free greeting cards featuring eight unique designs. As usual, these cards are sporting the glittery gold texture. We hope you have seen our previous free printables. If you haven't, then you are missing a lot.
This set includes of free greeting cards includes a design featuring a big heart in gold with the text "Love". The other one has glittery gold chevron pattern with text "Happy" while another has a polka dotted card in gold and white. There are also blank frame where you can put text, image, or photo. There are also cards in white background and gold frame, diagonal stripes, etc. Below are previews of the 8 free greeting cards you will get in this set.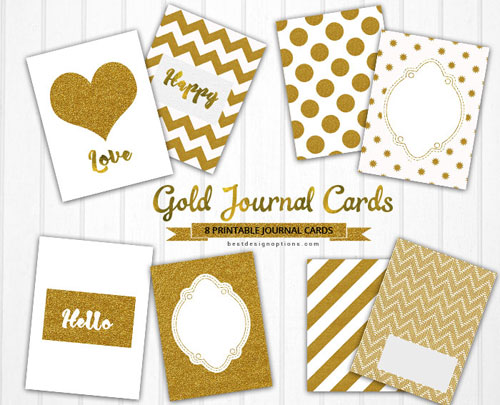 ABOUT OUR FREE GREETING CARDS
The size of the greeting cards is 3 x 4 inches so you can use them with popular scrapbooking kits that make use of filler pockets such as Project Life. You may also use them as mini greeting cards, note cards or as gift tags. Simply punch a hole and tie with a nice ribbon. Better yet, you can print these cards on sticker paper and use them as labels for your DIY projects. Since they are not themed or associated for a particular life event, occasion, or celebration, these cards are therefore versatile and may be used for general purposes.
The file that you may download is a RAR file containing a two-page PDF file. Each page contains four cards. To get the most out of these greeting cards, we suggest that you print them on 8.5 x 11 or letter size white board paper at around 200 GSM. You can also print them on sticker paper if you plan to use them as labels. I hope you like these greeting cards as well. The PDF file contains these files below. If you prefer JPEG or PNG format for these printables, let us know so we can send you the link. Before downloading, please read our terms of use.
For more freebies like these, checkout also our free glittery gold printable love cards.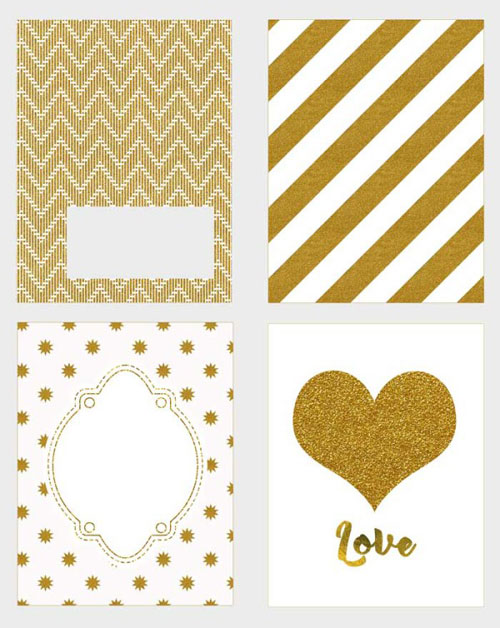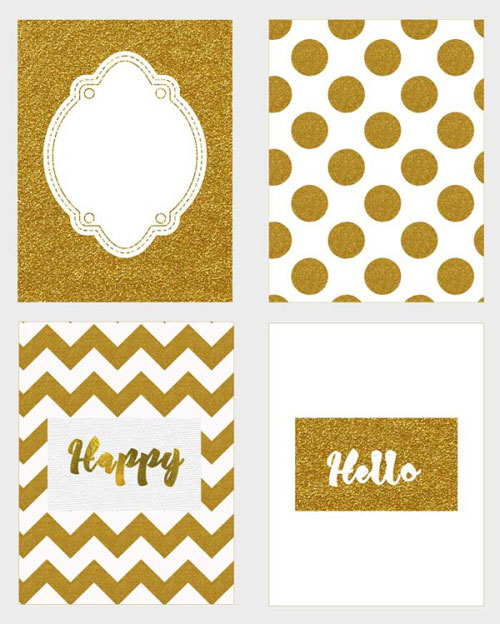 TERMS OF USE
These journaling cards, gift tags, and ribbon labels are free for personal projects only. Please link back to this post if you use them. Also, please refrain from making them available for download outside of this site. If you want other people to know about our freebies, please refer them to this post.
IMPORTANT!
Please enter the password "bdo" to extract the PDF file. We have to put password to prevent hotlinking and discourage people from violating terms of use of our free resources.
Related Free Design Resources