12 Free Fresh Fonts for Spring 2016
Soon it is going to be Spring. We are sure most of you have started working on your designs for Spring holidays. One of the main considerations when creating graphic designs and artworks is the choice of fonts. Spring is a fun and lovely season so our designs must also look fun and lovely. To help you achieve that, we decided to share with you our top choices of beautiful Spring fonts that you can use in your Spring designs for free. Yes, we will list down only free fonts with links on where you can download them.
Unlike other blogs, we will not overwhelm you with a long list of free downloadable resources. It defeats the purpose of having a roundup, which is to help you sort out the best among the thousands of available free fonts online. Instead, we are just listing down 12 free Spring fonts that you can mix and match for your designs. The list includes script and handwritten fonts, sans-serif modern and geometrical fonts, slim fonts, display block fonts, inline fonts, and display fonts.
For more free fonts, you may also visit our free fonts page.
---
12 FRESH SPRING FONTS YOU SHOULD DOWNLOAD
Below is a preview of the 12 free fonts in this list. The links and short description of each font are found below the preview image. For inspiration, we also created a few typographic post cards using these free fonts. Enjoy these free fonts. Happy Spring!
Niconne
A beautiful script font, Niconne is based on the designs of Madonna typeface font by Stephenson Blake. Madonna, on the other hand, was based on 'Bernhard Cursive', therefore the strong resemblance among these three fonts. Nicone has been redesigned to create a  new version of the 1925 typeface. Use this font to make title cards for your scrapbook cards, for post cards, greeting cards, among other things.
Riffic
Font-terrific! This sans serif, comic-style display font is best to use as title or if you want to highlight anythng on your text such as in titles and headlines. They wlook great when paired with brushed and script fonts.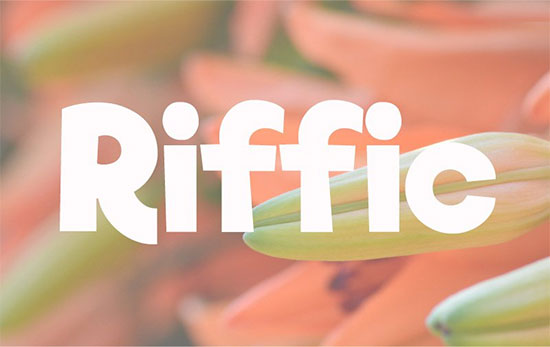 Magra
A nice and casual free font from Font Furor that you can use for both titles and body texts. They are quite readable and therefore best for large block of texts such as paragraphs.
Manus Trial
This is just a trial version of the Manus Font family. This font is to use if you want to have that handwritten look for your texts.
Lavanderia
A beautiful and elegant script font inspired by a lettering found on Laundromat windows of San Francisco's Mission District. This free font features numerous open-type features and three weights.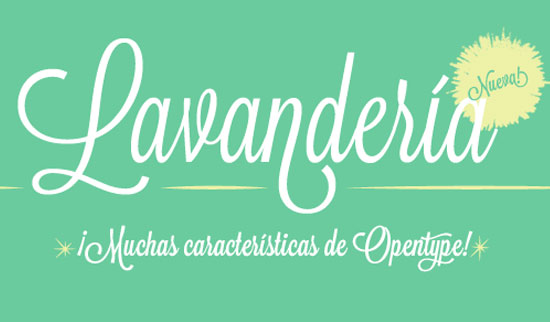 Slim Joe
Slim Joe is a sister font of Big John Font that features an ultra light strokes. Perfect for modern and minimalist look. This font, however, does not have lowercase.
Arvo
A geometric slab-serif typeface, Arvo is quite readable and therefore suited for both screen and print. The family includes 4 cuts: Roman, Italic, Roman Bold, Bold Italic. It is an open font distributed through the Google Font Directory.
Atelas
Free for personal use, this script handwritten font is great for titles or for logos. Download this font free from Dafont.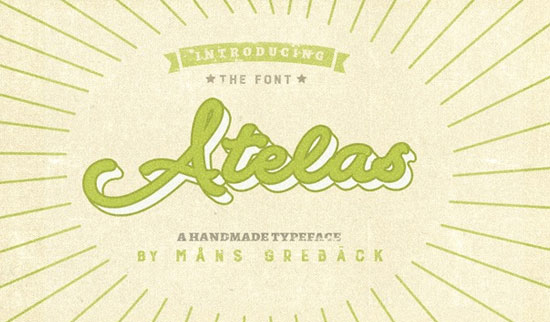 Porter Sans
A 3D, in line display font, Porter Sans Block is a modern font great for making bold and hard-to-ignore titles and headlines.
Grand Hotel
Inspired by the title screen of the 1937 film "Cafe Metropole" starring Tyrone Power, Grand Hotel is a condensed upright connecting script with a classic vibe. It has a wonderful weight to it that feels subtly tied to Holiday and Bakery themed designs, even though it can work outside that genre.
Rogeer
Use this brush script font for making titles that look handwritten.
Big John
The block big brother of Slim John, this font is great for titles and big headlines. Use this free font with slim or thin font to create contrast in your design.
---
SAMPLE ARTWORKS USING THESE SPRING FONTS
Here are a few samples we created using these free Spring fonts.
01: This first post card design makes use of two free fonts we listed above, Niconne and Riffic.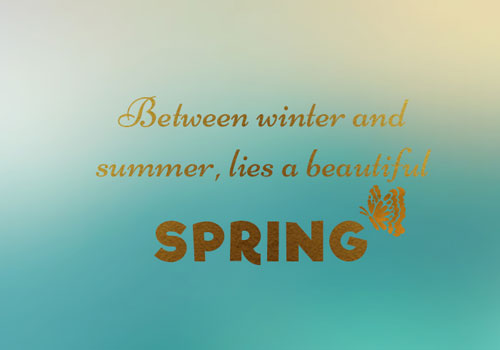 o2: The post card design below features Manus Trial Font.
03: Atela font was used in the postcard below.
04: This one combines Atela with Porter Sans Block. This combination is perfect for making titles and headlines.
Related Free Design Resources