30 Best Winter Scene Pictures for Inspiration
Winter time presents enormous and exciting photography opportunities that are unique from the rest of the seasons. That is why winter photography has become a very specialized niche especially in the colder parts of the world. There are a lot of unique winter scene pictures that you could capture during winter–from the newly fallen snow and frozen water to photographing snowflakes and mountains covered with snow. Also, when photographing winter scenes, it is important to  learn to recognize photography opportunities based on the time of the day.
Below are some of the basic tips from Fun Times Guide in photographing winter scenes. Use these tips to avoid drab, gray winter pictures, and get the brightest, crispest photos with the brightest colors in snowy conditions. You do not need a sophisticated camera such as a DSLR to get awesome winter pictures. For tips on how to capture winter scene pictures, Fun Times Guide.
CAPTURING INTERESTING WINTER SCENE PICTURES
01-If it snowed overnight, then take some shots very early in the morning, before the sun's light becomes too bright. This way, the lights will be softer, the colors will be truer, and the snow will be fresher, and still untouched.
02-If your camera allows you to control "exposure compensation", then set the control to +1. It will overexpose the scene by one stop, admitting twice as much light into the photo.
03-The bright white color of snow messes up with your camera's internal "exposure" settings. Thus setting it in Auto mode produces dark or underexposed photos. To avoid this, first focus your camera on a darker object then press the shutter down halfway so it meters the dark object instead of the snow. Then, without lifting your finger, re-frame your photo to the shot you actually want, and press the shutter button the rest of the way down to take the picture.
04-If it's sunny outside, turn on your camera's "fill flash" and get as close to your subject as possible. (This lightens facial shadows by reducing the amount of white background in your picture, so your camera's automatic metering will be more accurate.)
05-While completely snow-covered scenes can be beautiful, try to compose a few shots around something that's noticeably colorful. Any object placed in the foreground or middle of your shot that's not white, gray or black will add life to your photo.
Now, it's time for some inspiration and concrete examples…Below, you will find 30 interesting winter pictures that you can draw inspiration or learn winter photography from.
---
WINTER SCENE PICTURES: WHITE LANDSCAPES, SNOW FLAKES AND MORE…
Winter Panorama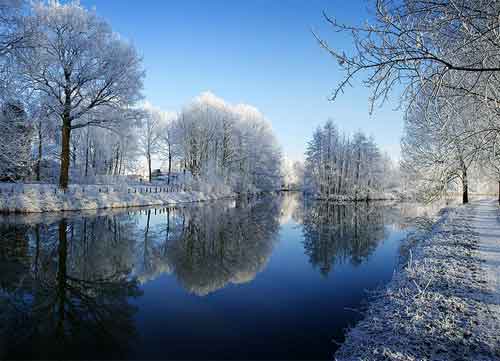 [ SOURCE ]
Dreams Way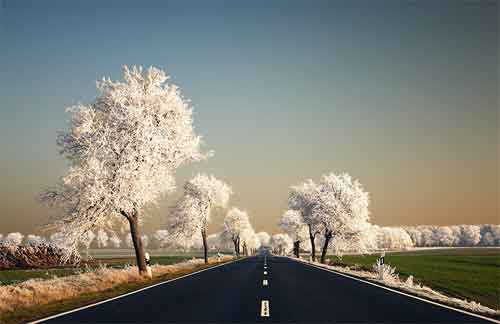 [ SOURCE ]
Porte St-Louis – Québec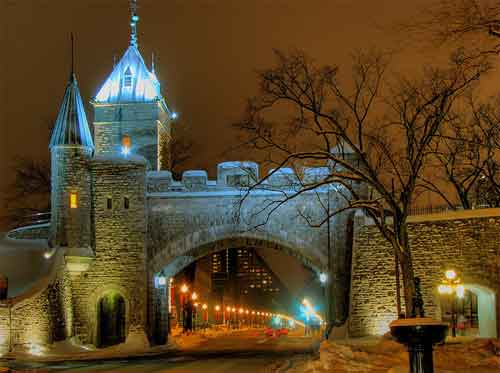 [ SOURCE ]
Winter Surprise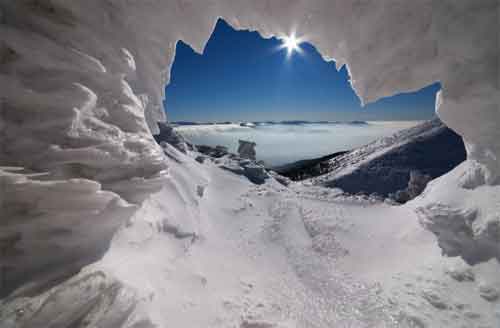 [ SOURCE ]
Winter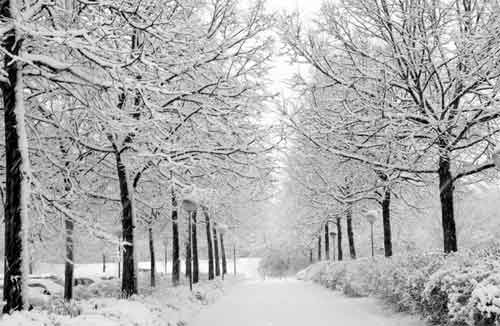 [ SOURCE ]
Winter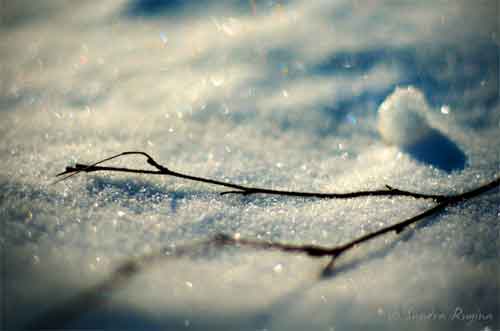 [ SOURCE ]
Winter sun
Finland, Kotka: A sunny winter day's view from the seashore near Santalahti nature trail. Photo taken in the district of Mussalo in Kotka, a city in southeastern Finland.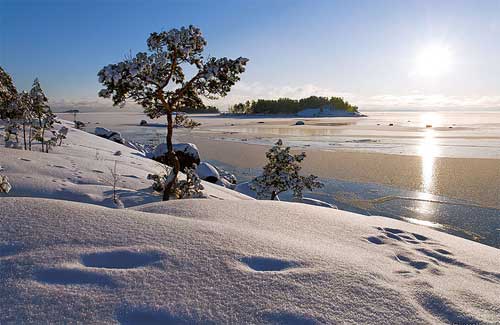 [ SOURCE ]
Winter brightness
Shot just off highway 10 near Mono Ontario.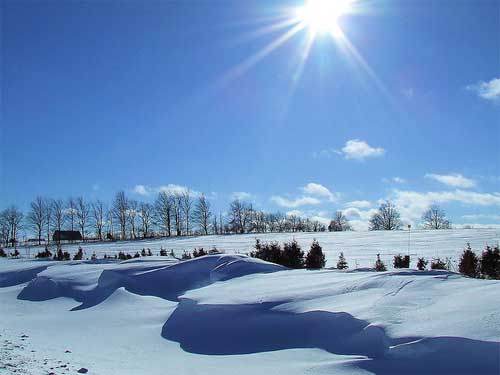 [ SOURCE ]
Winter Longing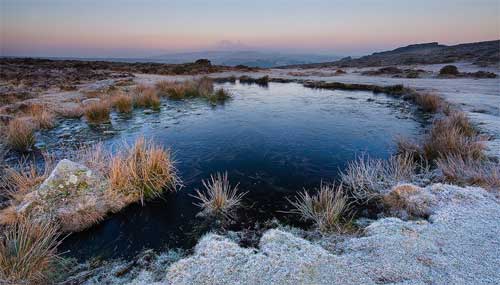 [ SOURCE ]
Winter in the city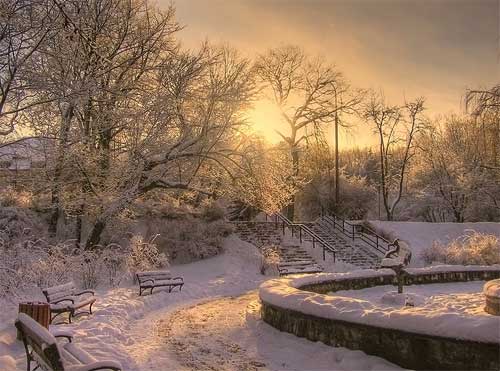 [ SOURCE ]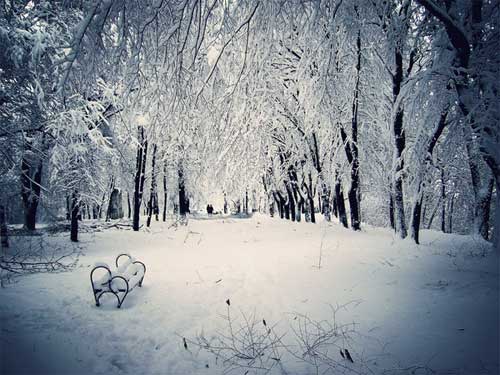 [ SOURCE ]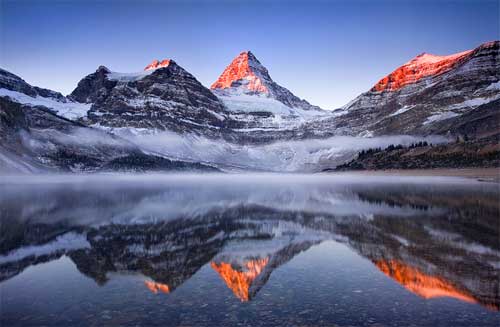 [ SOURCE ]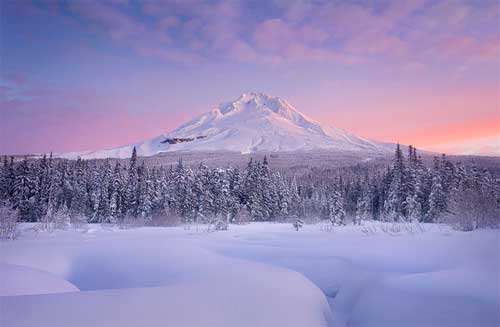 [ SOURCE ]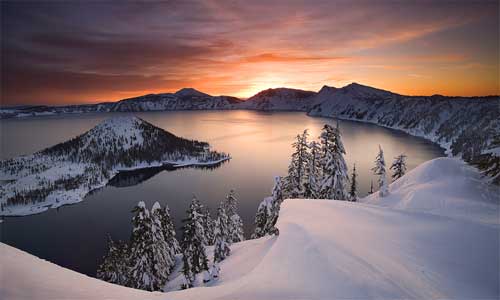 [ SOURCE ]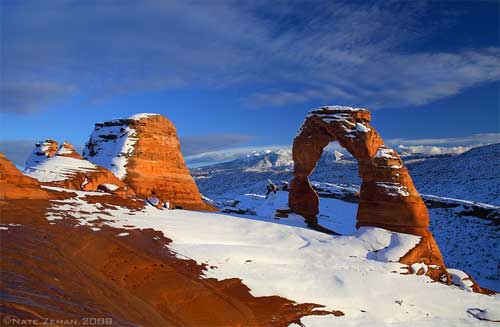 [ SOURCE ]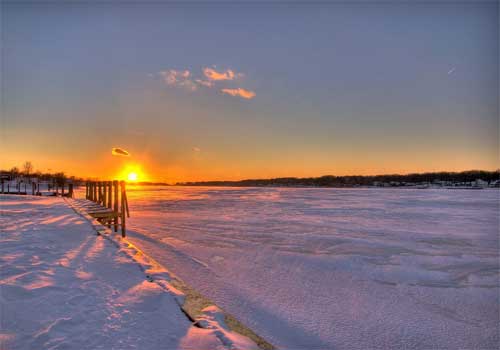 [ SOURCE ]
[ SOURCE ]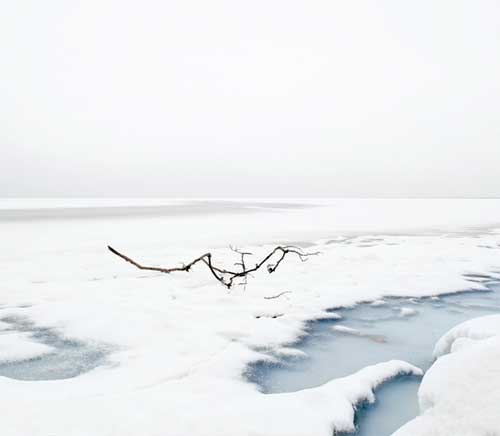 [ SOURCE ]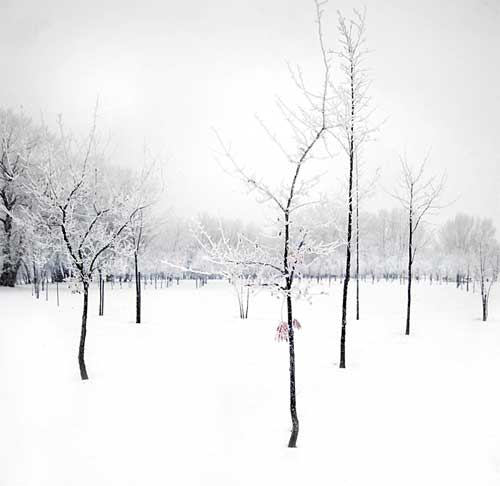 [ SOURCE ]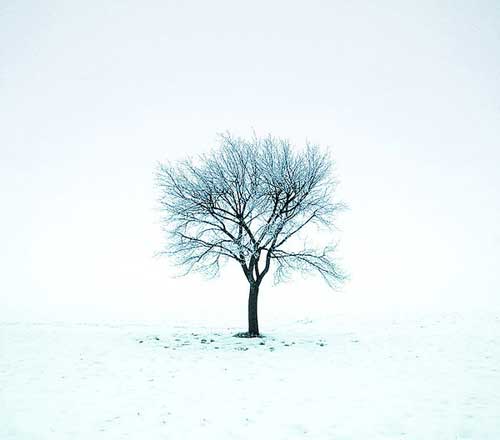 [ SOURCE ]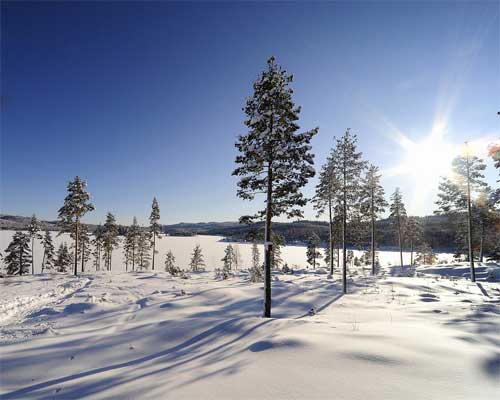 [ SOURCE ]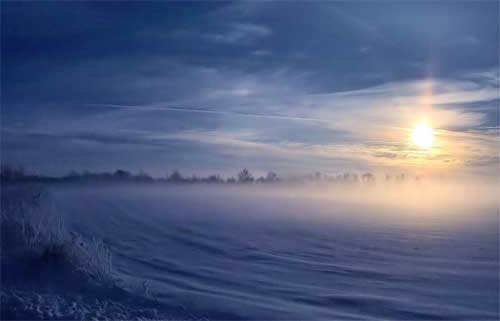 [ SOURCE ]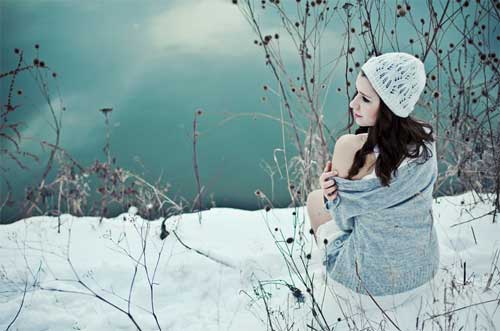 [ SOURCE ]
[ SOURCE ]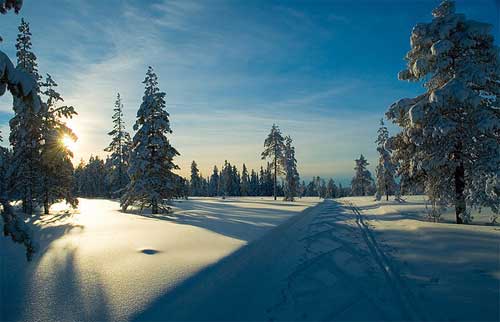 [ SOURCE ]
[ SOURCE ]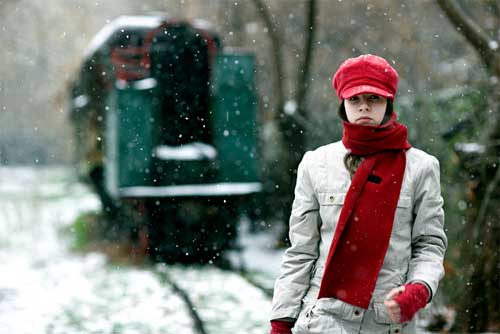 [ SOURCE ]
Related Free Design Resources