38 Tough Wooden Business Card Examples
If you want your business card to stand out, you have to be different. One way to do this is to use a different material other than paper for your business card. How about a wooden business card? If your business is related to wood, then you might want to explore this option.
We all wish our business cards are trash proof. Since business cards are our best marketing tool, our ultimate goal is for people to keep them and eventually connect with us in the future. Many prospective clients are lost simply because of a crappy business card.
So how can we influence people to keep our cards for future reference? Well, make them stand out and make them tough so people will have second thought of throwing them away. Wooden business cards are a perfect example because they look really unique and they look tough, and  therefore, have longer lives.
Traditionally, people used wooden business cards for businesses and professions related to wood such as carpenters, cabinet makers, architects, builders, and interior designers.  But over the years, other professionals such as photographers, graphic designers, and other people in the creative industry have also started using wood as canvas for their business cards. Logos and details on the cards are usually laser printed or engraved.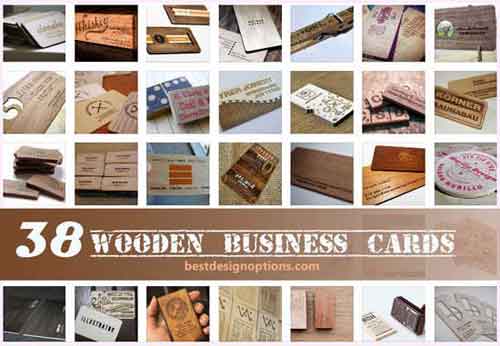 Below, we put together a total of 38 beautiful and tough examples of wooden business card designs that can serve as inspiration in case you want a similar concept for yourself. However, make sure to check out each example by visiting the original source. To do that, simply click on the preview image of each card. I wish you a happy day ahead!
---
EXAMPLES OF WOODEN BUSINESS CARD DESIGNS
Kowhai Carpentry Wooden Business Card
A bespoke specialist printer used a double sided cherry veneer board for this card. The result is a unique piece of stationery which immediately informs the recipient of the owner's area of expertise.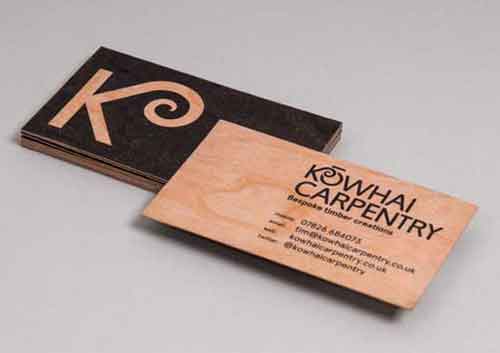 [ SOURCE ]
Malet Thibaut Wooden Business Card
These cards for design woodworking and architectural business sport a typographic look with texts engraved on wood.
[ SOURCE ]
Mike Kurlowski Personal Business Card
These cards are part of a personal branding of Mike Kurlowski, a graphics designer and photographer.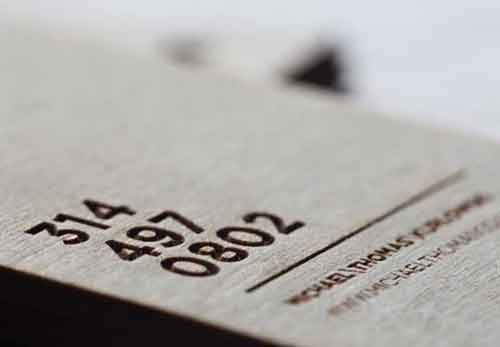 [ SOURCE ]
Laser cut business cards
These cards were produced using special Birch veneer . Despite their thinness, they are strong, durable and extraordinary flexible.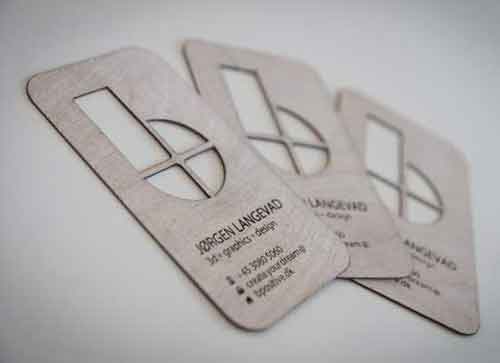 [ SOURCE ]
BDH Millwork Wooden Business Card
BDH Millwork Ltd. produced these business cards by stamping the information and contact details onto leftover wood lying around from past cabinetry jobs.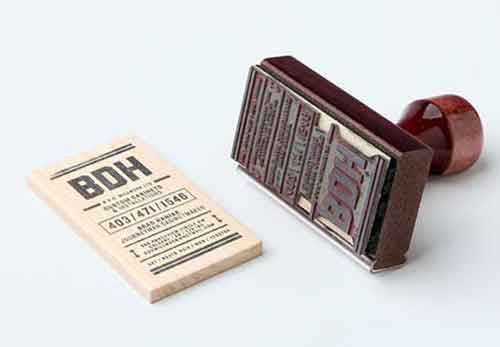 [ SOURCE ]
Fat Cow
This is a nice wooden business card for Fat Cow, a beef-specialty restaurant. It draws inspiration from the Japanese aesthetics: simplicity, economy, austerity, modesty and the appreciation of the ingenuous integrity of natural objects and processes.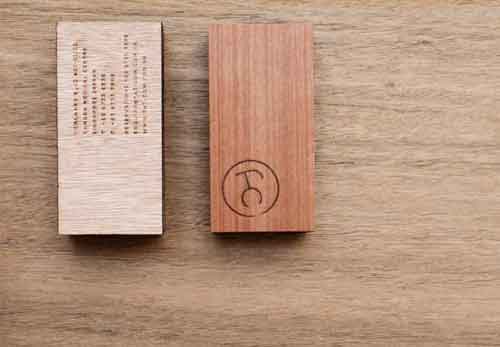 [ SOURCE ]
Wooden Business Cards With Laser Etching
These business cards made use of birch with information burned with laser. The various types of varnishes give different contrast and colors to wood.
[ SOURCE ]
Amber Weske Wood Business Cards
These Business cards made use of scrap wood. The owners printed these cards using epilog laser printer.
[ SOURCE ]
Matthew Powell Business Cards
These wooden business cards were laser cut on some strong/thin ply wood.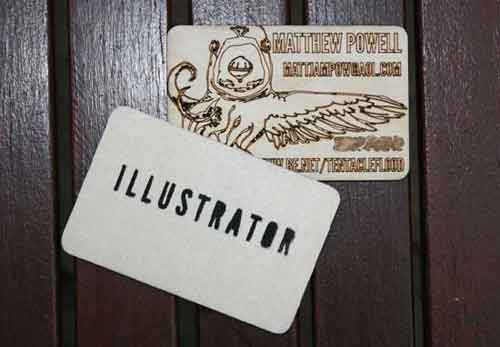 [ SOURCE ]
AKA Group Kitchens Business Cards
These cards use specialized wood texture in gray color, which looks very attractive in both day and night light.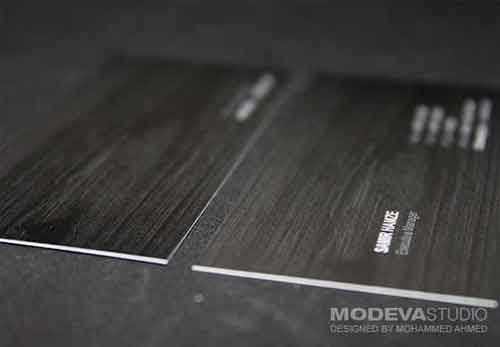 [ SOURCE ]
Kevin Bongang
To make his card look more unique and trash-proof, the owner decided to laser print the design of his card on wood.
[ SOURCE ]
Mathilde Clément Wood Business Card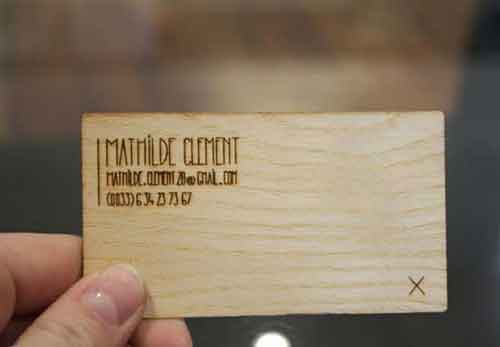 [ SOURCE ]
Elliot Hindes Wooden Business Card
[ SOURCE ]
Jessica Croce Business Cards
These business cards were laser cut from balsa wood. The text on both sides is engraved and a floral design is cut through.
[ SOURCE ]
Laser Cut Wood Business Cards via Etsy
These cards can be laser engraved with graphics, logo or text.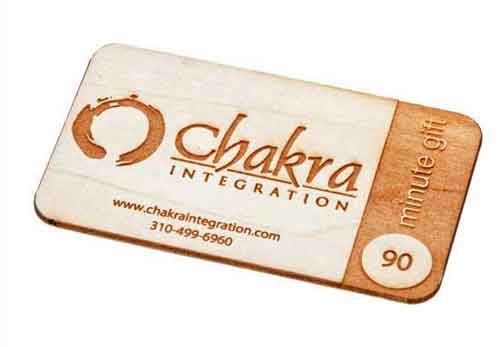 [ SOURCE ]
Custom Letterpress Wood Business Card
Print and Grain letterpress-printed these cards using Balsa wood.
[ SOURCE ]
Custom Letterpress Wood Business Card
These cards were handmade using Balsa wood. Designs and text were printed via letterpress.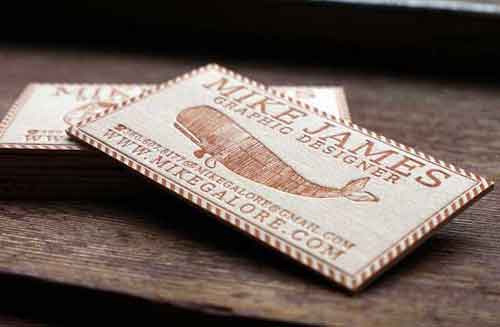 [ SOURCE ]
Murillo Design
This is not your typical business card. This round business card for a design company is made of wood. These are also perfect to use as coasters.
Wooden Business Cards by Crossbreed Designs
These cards were made thin enough so they are not bulky.
[ SOURCE ]
Wood Business Cards – Western Red Cedar
[ SOURCE ]
Wild West-themed Wood Business Card for Beauty Salon
[ SOURCE ]
Wooden Architect Business Cards
[ SOURCE ]
Derek Powazek Business Cards
[ SOURCE ]
RDA Wooden Business Cards
These wooden business cards were crafted from off-cuts of walnut wood. This card serves not only as a means of conveying the contact details but also a reminder of the project.
[ SOURCE ]
Korner Saunabau Wooden Business Cards
[ SOURCE ]
Courtney Danforth
Here is a business card for a writer/ English professor made out of sugar maple, cut on the end grain, laser etched, and hand finished.
Macomix Wooden Business Card
Here is another creative business card that uses laser etched design on a wooden surface for a creative cartoon illustration company.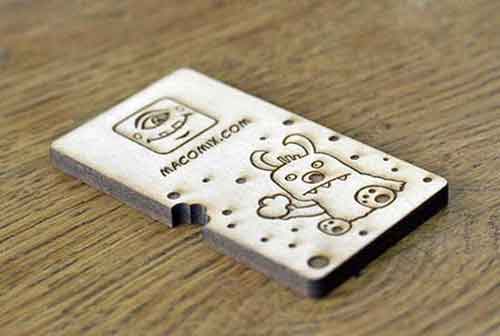 [ SOURCE ]
John Tyrer Wooden Business Card
Here is another wooden businesss card with a quirky and tactile look. The owner used reclaimed pieces of marine plywood as materials for the cards.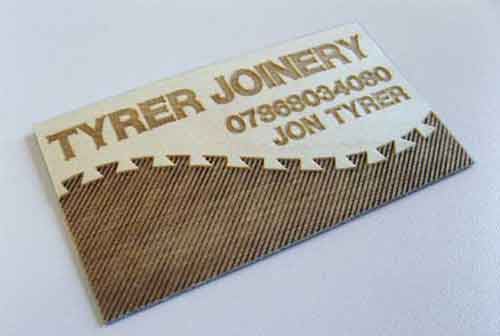 [ SOURCE ]
B. Uhrig & Son, Coal and Wood Business Card
These business cards are also domino pieces created using wood materials. The back side of the domino piece has the name and address of the company.
[ SOURCE ]
Pepe Romero Acosta Carpenter Business Cards
[ SOURCE ]
Fifth Floor Gallery
Here is a laser-cut business card using wooden material for a design company based in Los Angeles, CA.
[ SOURCE ]
Allan McCormack Wooden Business Cards
These cards used beautiful walnut wood as material. The designer engraved contact information via laser printing.
[ SOURCE ]
Chinese Wooden Business Card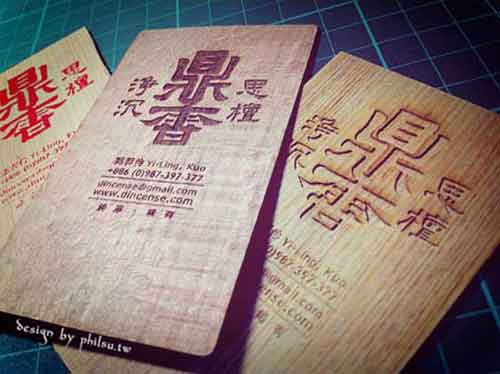 [ SOURCE ]
Eduard Cehovin
Taking it to the extreme, Designer Eduard Cehovin made a business card by printing his information and details on a wooden clothes peg.
[ SOURCE ]
Cody Maple Wood Business Cards
These personal business cards were laser engraved on thin slats of real maple wood.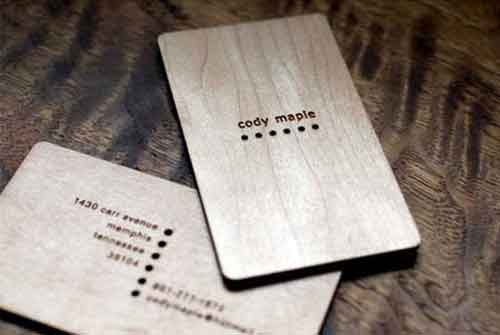 [ SOURCE ]
Business Card for Carabiner Outdoor Connections
[ SOURCE ]
Whiskey Design's Wood Business Card
[ SOURCE ]
Wood Business Cards for Dandee Designs
[ SOURCE ]
Related Free Design Resources