29 Free Damask Pattern Backgrounds With Gold Accents
Today, we are giving away a set of vintage patterns in classic designs–mostly damasks. These type of patterns remains a classic choice for home decoration and crafts. Damask pattern backgrounds usually feature repeating patterns of flowers, leaves, swirls, fruits, and other ornamental shapes. Traditionally designed in monochromatic patterns, damasks now come in colorful hues. Our set of damask and vintage patterns have sparkling gold textures. The patterns are high-quality and transparent.
The choice of background is supremely important in design. Using a nice background for a website, for example, can have a big impact on its overall look. The use of seamless patterns as background has been there for a long time. It never goes out of style, and in fact, gaining more popularity these days. You see these patterns as background for websites, for print designs like greeting cards, invitation cards, posters, and flyers, even in fashion and interior designs.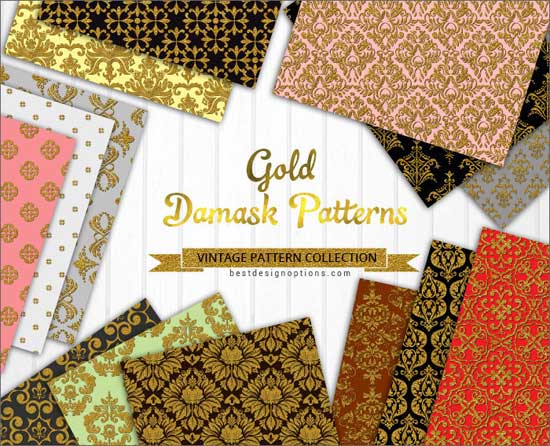 Thus, you can still change the background color to anything you want, allowing you to create hundreds of different look just by just changing the background. To add more interest to your design, you also use textures like paper, watercolor, canvas, and leather, instead of just changing the background colors. The damask pattern backgrounds are high-res so that you can use them for printed materials. If you wish to use them for web designs like website backgrounds and banners, you can always scale down the size of the patterns in Photoshop.
ABOUT THESE DAMASK PATTERN BACKGROUNDS
In case you do not have Photoshop or if you simply do not know what to do with .PAT file, we decided to also include an image pack containing digital papers. The digital papers are ready to print JPEG files and sized 12×12 inches at 300 DPI. You can use them as background for your scrapbook projects, invitation and greeting cards for weddings, engagement, anniversaries, and corporate events, among others.
For more vintage patterns, visit our roundup of Damask Vintage Patterns. We hope you will find these free resources from us useful in your designs. Let us know of what you think by leaving a comment below.
Included in the download pack is the Photoshop .PAT file and the ready-to-use JPEG digital paper pack. Enjoy!
DOWNLOAD PATTERN (PAT) FILE
DOWNLOAD SCRAPBOOK PAPERS
password: bdo
TERMS OF USE FOR DAMASK PATTERN BACKGROUNDS
These patterns may be used for personal projects only. A link back is required if you use them. Also, please refrain from making them available for download outside of this site. If you want other people to know about our freebies, please refer them to this post.
IMPORTANT!
The download file is password-protected to prevent hotlinking and discourage people from violating terms of use of our free resources. When prompted for a password, just key in "bdo".
---
PREVIEW OF DAMASK PATTERN DESIGNS
Below, are previews of each pattern included in this set. These are low-res, so do not just right click and save the pattern previews below. Instead, use the download buttons above.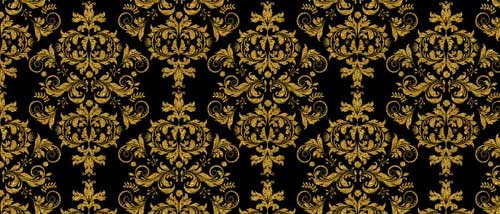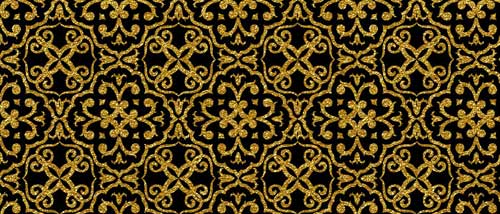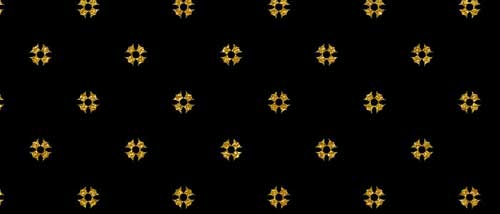 Related Free Design Resources